Cardholders of the Evans Bank Edition Platinum Credit Card will be pleased to learn that they can have unlimited online access to their account by using the card-issuer's online banking services. By enrolling in online account access, users can log into their account at any time to manage their credit card finances. Their online account will enable them to view their statements, pay their bills, perform balance transfers, and generally keep their account up-to-date. If you recently acquired this card and are looking for assistance with accessing your account online, you can scroll down this page and consult our login guide. There you will find instructions on how to log into a registered account, how to activate a new card, and how to enroll for an online account.
Before you continue, we would recommend that you read TCM Bank's privacy policy (TCM Bank issues this credit card).
How to Login
Logging into your account can be accomplished by navigating to the MyCardStatement website and entering your Username where indicated. When you're ready, click Log In to get to the next step.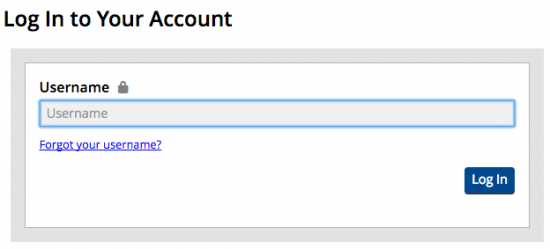 Now you will need to answer to a security question and enter your answer into the blank space. Click Continue to proceed to the next step of the login process, after which you will be logged into your account.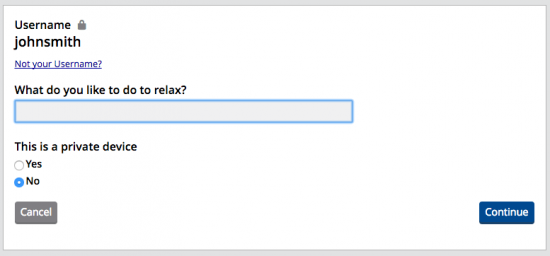 It's quite possible that you may forget your username. If this ever happens, you can retrieve it by clicking the Forgot your username link found on the main login page. On the Forgot Username page, you must enter your Credit Card Number and click Begin Forgot Username to begin the retrieval process. Follow the instructions in the pages that follow to retrieve your username and regain access to your online account.

Activation/Registration
Call the toll-free number above to activate your Evans Bank Edition Platinum Credit Card and to start making purchases with your new card. When your card is activated, you can register your account for online access by clicking the Secure Registration link (located above the activation number), providing your Credit Card Number, and clicking Begin Enrollment. In the pages that follow, after verifying your account and designating your login credentials, you will be able to complete the registration process.

That's all there is to it! Now that your card is activated and registered for online access, you can start making purchases and managing your finances at your convenience. We hope that our guide has helped to clarify any confusion you may have had and we wish you the best of luck in your financial future. Happy banking!