The Evans Bank Rewards Platinum Credit Card is a competitively low-cost credit option which features a standard rewards program and a prolonged intro APR. While the rewards program is not as extensive as many other rewards cards on the market, this card does have a low APR (depending on your determined creditworthiness) and no annual fee. Not only that, but if your application for this credit card is accepted, you will be assigned a zero percent interest rate on purchases and balance transfers for the first 12 billing cycles from the date of account opening. The 0% APR means that this is a great option for consolidating the balances from any higher-interest credit cards that you may have in your possession. Do you feel like the Evans Bank Rewards Platinum Credit Card is the perfect fit for you? If so, you can follow the guide below on how to apply for this credit card online.
TCM Bank issues this credit card. Before you continue, we recommend that you review their privacy policy to learn how they might share any information that you submit.
Requirements
You must meet the following criteria in order to be eligible for this credit card:
Be of at least 18 years of age
Have a valid SSN
Have a valid US mailing address
How to Apply
Step 1 – Navigate to the Evans Bank credit card page and click the Consumer Credit Cards link to start the application process.

Step 2 – Now, find the Rewards Platinum card category and click the Apply Now button found to the right.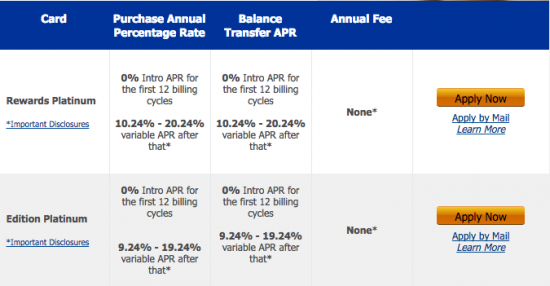 Step 3 – On the Application Information page, use the drop down Applicant Type menu to determine whether you are making an Individual or a Joint application. Click Next to proceed.

Step 4 – You will then be asked to supply the following Personal Information into the appropriate spaces:
Full name
Mothers maiden name
Email address
Primary phone number
Alternate phone number
Complete physical address (city, state, ZIP code)
Length of time at current address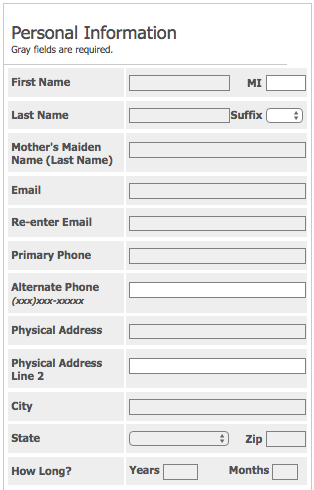 Step 5 – At this juncture, you should check the box if your mailing address is the same as your physical address before providing the information listed below.
Complete mailing address (if different from physical address)
Preferred method of contact
SSN
Date of birth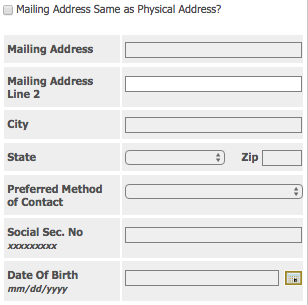 Step 6 – In the case that you have lived less than 2 years at your current address, you will be required to provide your complete Previous Address and the length of time that you lived there.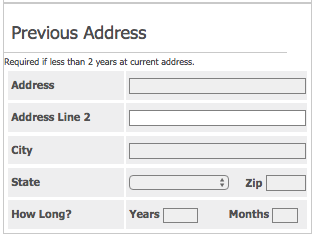 Step 7 – In the Employment Information section, you will be asked to enter the following information into the indicated fields.
Employer
Occupation
Title
Length of time with current employer
Complete work address
Work phone number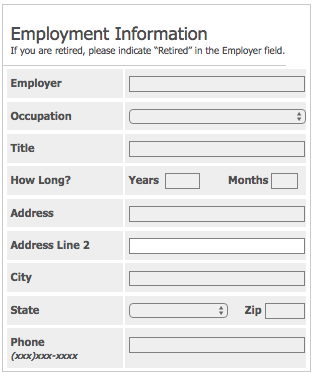 Step 8 – If you have been at your current job for under 2 years, you will need to provide the below details regarding your Previous Employer.
Previous employer's name
Previous employer's city
Previous employer's state
Previous employer's ZIP code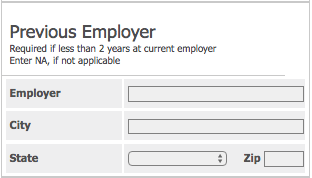 Step 9 – Next, in the Income Information and Housing Information section, TCM Bank requests that you provide the following details into the appropriate fields before clicking Next:
Gross monthly income
Other monthly income
Description of other income
Housing status
Monthly housing payment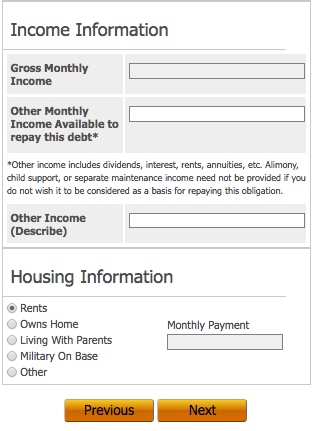 Step 10 – If you would like add an authorized user to your application, enter their full name in the Authorized User window and describe their relationship to you in the indicated space.

Step 11 – In this step you can perform up to 4 balance transfers by clicking the Add Balance Transfer link and entering the following information for each transfer:
Account number
Name of creditor
Payment address (city, state, ZIP code)
Amount of transfer ($500 minimum)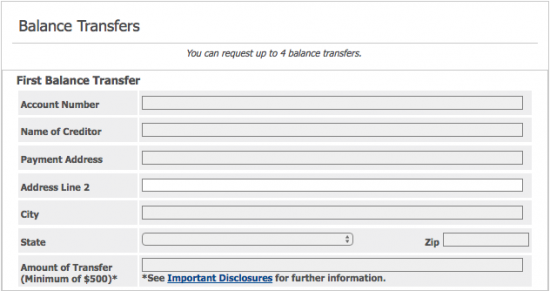 Step 12 – If you have an Evans Bank Contact you can provide their information here. In the Comments field, you are given the opportunity to enter any comments that you may wish to have considered with your application.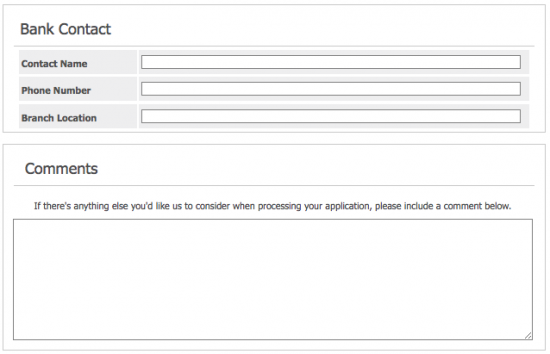 Step 13 – In this step, you are asked to provide the Branch Number and CSRID of your personal banker's code. When you're ready, click Next to continue to the last step.

Step 14 – Before you can submit your application, you will need to agree to the terms and conditions and the electronic disclosure paragraph by checking the two little boxes in the disclaimer text. Having consulted and agreed to these documents, click the Submit button to submit your application for review.


That's all that there is to it! You have successfully completed the application process and need only await a response from TCM Bank. We hope that this guide has proven helpful and we wish you the best of luck in all your financial endeavours.