If you're looking for a straightforward credit card that has a great interest rate, you need look no further than the Evans Bank Edition Platinum Credit Card. This card features an interest rate as low as 9.24% at the time of this writing (the APR is subject to change). Your interest rate will be assigned based on your credit score, so you should only expect the low APR if you have an excellent credit history. In addition to the competitive interest rate, there is no annual fee for this credit card and cardholders get to enjoy a 0% APR for their first 12 billing cycles. Altogether, this credit card has a lot going for it. If you would like to apply for the Evans Bank Edition Platinum Credit Card, you can follow our step-by-step guide found below. Within our guide we have provided links and instructions to make the credit card application process as simple as possible.
Before continuing, we recommend that you look over the card-issuer, TCM Bank's privacy policy to learn how they share their clients' information.
Requirements
You must meet the following requirements to be eligible for this credit card:
Be of at least 18 years of age
Have a valid SSN
Have a valid US mailing address
How to Apply
Step 1 – You can begin the application process by navigating to the Evans Bank credit card page and clicking the Consumer Credit Cards link (see example below).

Step 2 – On the next page, you will need to click the Apply Now button found within the Edition Platinum field to continue.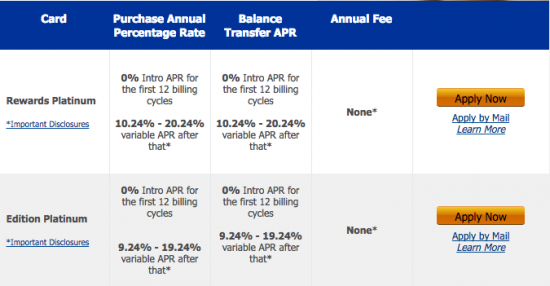 Step 3 – Select your Applicant Type by using the drop down menu and click Next to access your application.

Step 4 – To fill out the Personal Information section of the application form, you will first be requested to provide the following information where indicated (all white fields are optional):
Full name
Mothers maiden name
Email address
Primary phone number
Alternate phone number
Complete physical address (city, state, ZIP code)
Length of time at current address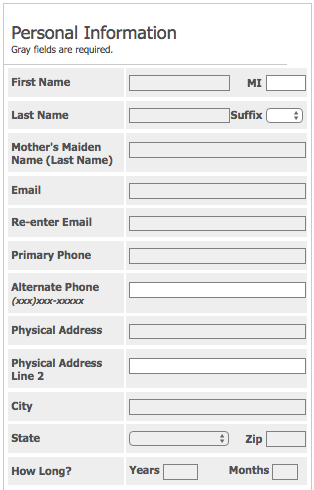 Step 5 – Click the checkbox if your mailing address is the same as your physical address and supply the following information as relevant to your situation:
Complete mailing address (if different from physical address)
Preferred method of contact
SSN
Date of birth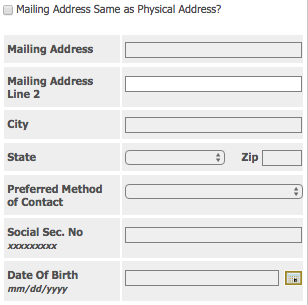 Step 6 – In the case that you been at your current address less than 2 years, you will need to provide the complete address of your previous lodging and enter how long you lived there in Years and Months.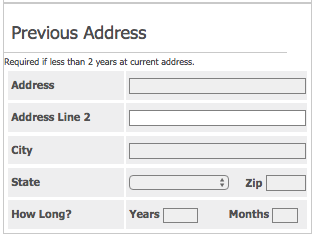 Step 7 – In the Employment Information section, you will need to provide all of the information that is listed below.
Employer
Occupation
Title
Length of time with current employer
Complete work address
Work phone number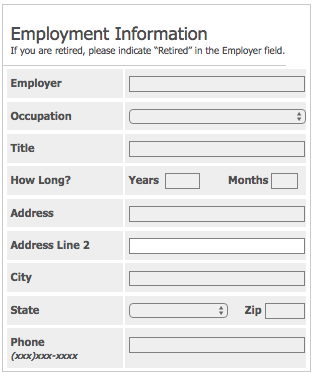 Step 8 – If the duration of your current employment is less than 2 years, you will also be required to provide the following information:
Previous employer's name
Previous employer's city
Previous employer's state
Previous employer's ZIP code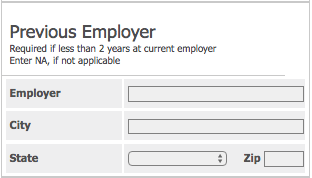 Step 9 – To complete this page of the application form, you must enter the following information as applies to your situation before clicking Next:
Gross monthly income
Other monthly income
Description of other income
Housing status
Monthly housing payment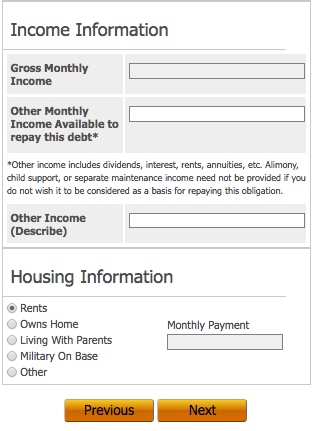 Step 10 – To add an additional cardholder to this account, enter their full name and your relationship to this person into the Authorized User section.

Step 11 – To consolidate the balance from one or more credit cards onto this card, click the Add Balance Transfer link and provide the information listed below for each balance transfer.
Account number
Name of creditor
Payment address (city, state, ZIP code)
Amount of transfer ($500 minimum)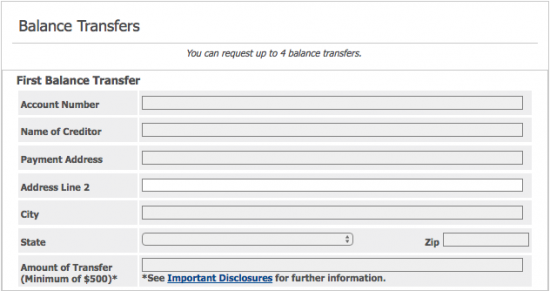 Step 12 – In the Bank Contact section, you are asked to provide your Contact Name, their Phone Number, and their Branch Location. If you wish to have some additional information considered with your application, enter your comments in the Comments section before proceeding.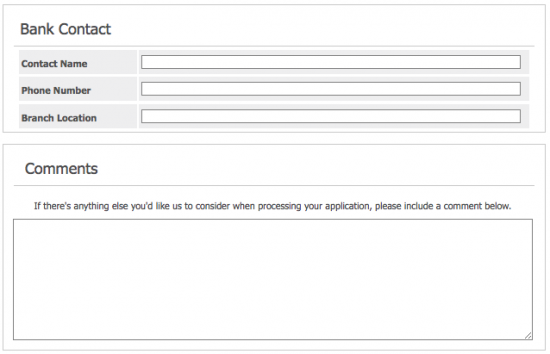 Step 13 – Now you are asked to provide your personal banker's Branch Number and CSRID before clicking Next to continue to the last step of the application process.

Step 14 – On the final page of your application you will need to review the terms and conditions and the technological requirements for this credit card. Indicate that you have read and agree to these documents by clicking the appropriate checkboxes. Click Submit to electronically sign and submit your application.


Congratulations! Your application is now completed and submitted for review. TCM bank will send you a response regarding the acceptance of your application reasonably soon. We trust that the response will be favourable and we hope that our guide has been of assistance in completing this process in a timely fashion. Thanks for visiting Card Reviews!