The freedom of flying wherever you wish on the airline of your choosing is a luxury most people don't get to experience. But you could get one step closer to that freedom with the First Hawaiian Bank Priority Destinations World MasterCard. This card comes with a $0 annual fee and the chance to earn Priority Miles to redeem for travel whenever you want, with no restrictions. When making travel purchases, cardholders will earn 3x Priority Miles for every $1 spent and 1.5x Priority Miles per $1 spent on everyday purchases such as gas, grocery, cable, phone, and other monthly utilities. Every other purchase made with your World MasterCard will earn cardholders 1x Priority Miles per $1. These points can be redeemed for airline purchases, hotels, car rentals, gift cards or as cash back. These points will expire only if you stop using your card or do not redeem the points within a 2 year period. For a travel rewards credit card, the purchase interest rate is quite reasonable (16.74%, subject to change based on the U.S. Prime Rate) and it comes with a low cash advance APR of 18.00%. If a balance transfer is made, cardmembers receive a 4.99% fixed APR for the first 8 months after the transfer is made. After which, the regular purchase interest rate of 16.74% will apply. This card could be very beneficial for anyone who travels frequently and wants to rack up some points while they do so. To apply for the First Hawaiian Bank Priority Destinations World MasterCard, follow our step-by-step instructions below.
We recommend that applicants read through First Hawaiian Bank's privacy policy to educate themselves on their terms of information sharing.
Requirements
Before applying for this card, make sure you meet the following requirements:
Applicants must be 18 years of age or older
Applicants must have a valid U.S. address
Applicants must have a valid Social Security number
How to Apply
Step 1 – To access the credit card page of the First Hawaiian Bank, follow this link. Next, locate the First Hawaiian Bank Priority Destinations World MasterCard and Click on the Apply Now link to proceed to the application form.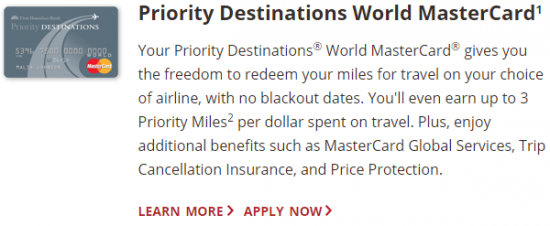 Step 2 – First, fill out the Applicant Information section, including First Name, Last Name, Social Security Number, and Date of Birth.

Step 3 – Next, enter your full physical address. Below that are two questions concerning your citizenship status, you must answer with either Yes or No. Next, provide the years and months you have lived at your current address along with a contact phone number and Email Address.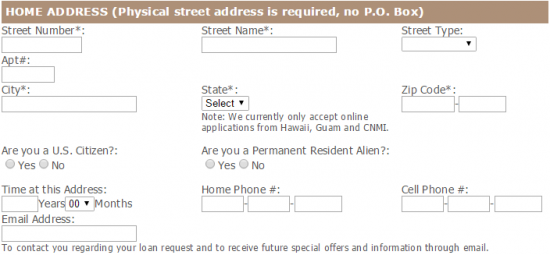 Step 4 – This step requires that you to submit your Employment Status, Employer or Company Name, Position, How long in this line of work, Time and current job and Work Phone #. You must also enter your Gross Monthly Income and any Other Monthly Income you deem pertinent to your application.
Step 5 – The Home Owner or Renter Status section asks if you own or rent your current dwelling and what is your monthly payment.

Step 6 – The last step of the application process asks you to read through the terms and conditions and ticking the box near the bottom to confirm you have read and accepted these terms. Click SUBMIT once you have completed all the necessary steps.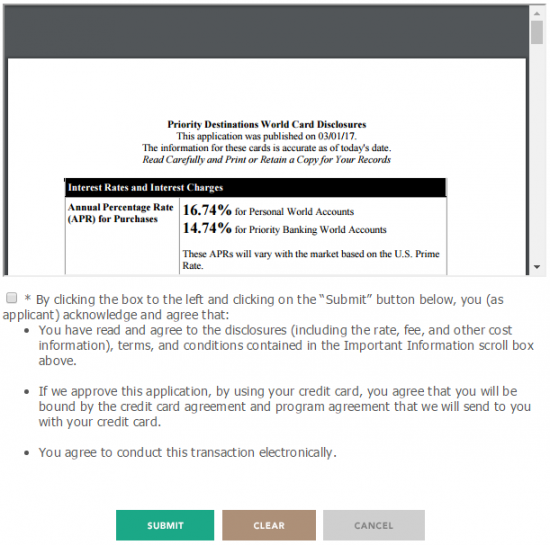 You will receive a confirmation after you have submitted your application. We hope this tutorial was useful to you and we hope your application will be successful!