For residents of Hawaii, Guam and the Northern Mariana Islands, the First Hawaiian Bank Priority Rewards Credit Card is a comparatively inexpensive rewards credit card. With a competitively low interest rate on purchases and no annual fee, this credit card is fairly enticing even when you don't consider its rewards program. The rewards program is quite standard, earning cardholders 1 reward point for every 1 dollar spent. These points can be redeemed for gift cards, cash back and travel. After reviewing all of the specifics, if you feel that this card is the right fit for your needs, scroll down and follow our guide to submit an application for the First Hawaiian Bank Priority Rewards Credit Card.
Before you submit any sensitive information in your application, it would be pertinent to take a look at the First Hawaiian Bank privacy policy.
Requirements
To be eligible for this credit card you must meet the following requirements:
How to Apply
Step 1 – Navigate to the First Hawaiian Bank credit card page, scroll down to the Priority Rewards Credit Card and click the Apply Now link to start your applciation.

Step 2 – If you wish to add a joint applicant to your application, click on the click here link to fill out a joint application. Next, indicate whether you would like to have a picture of you displayed on your card before selecting your card background from the given options.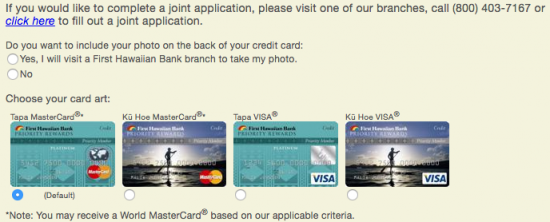 Step 3 – Any field marked with an asterisk within the application form is required information. To begin with, you will be asked to provide the following information:
Full name
SSN
Date of birth
Complete home address
Citizenship/Resident status
Time spent at current address
Home phone and cell phone number
Email address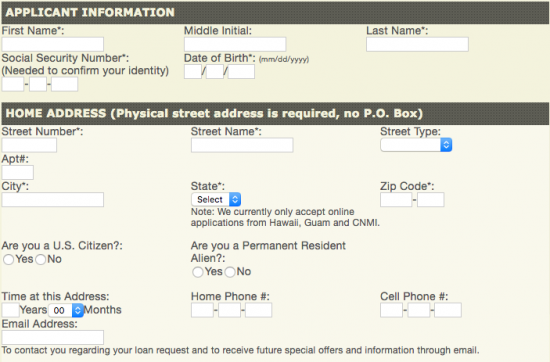 Step 4 – If your mailing address is different from your home address, enter your complete mailing address here.

Step 5 – In the Employment Information section you are requested to provide all of the information listed below.
Employment status
Name of your employer
Position
Length of time in current line of work
Length of time at current job
Work phone number
Gross monthly income
Other non-taxable/taxable income (if applicable)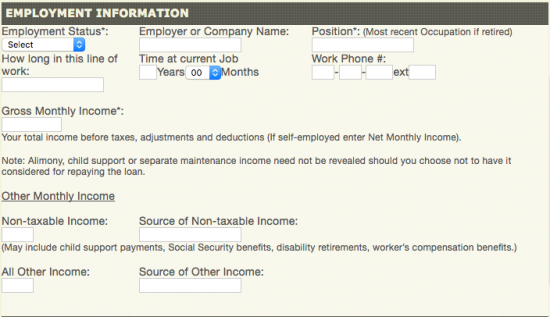 Step 6 – Next, provide the following housing information into the blank spaces:
Monthly mortgage payment
Monthly rent payment
Promo code(if applicable)
United MileagePlus number (if applicable)

Step 7 – Read through the terms and conditions for the First Hawaiian Bank Priority Rewards Credit Card and, if you consent to these terms, click the appropriate checkbox. When you are ready, click Submit to submit your application for review.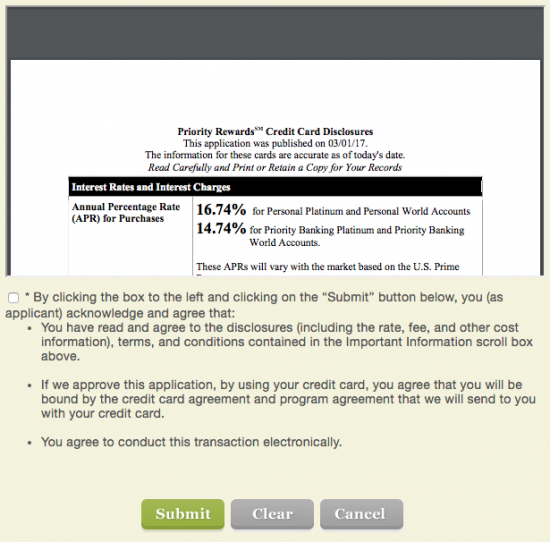 This confirmation message should now appear. Click Done to exit the application webpage.

Congratulations on submitting your application for the First Hawaiian Bank Priority Rewards Credit Card! Now you need only wait a response, which can take up to 3 business days. We hope that our guide has assisted you in easily navigating your way through the application process and we thank you for visiting us at Card Reviews. All the best!