Upon first glance, the Five Star Bank Visa Bonus Rewards and the Five Star Bank Rewards PLUS Credit Card looks to be the same card. Essentially they provide the same benefits, but upon closer inspection their differences become evident. Both cards offer the same variable APR, with the lowest rate being 12.24% (if your credit score is excellent) and the highest reaching 23.24% (APR is subject to change). For the first 6 billing cycles, cardholders will enjoy a 0% introductory APR. The rewards program is almost identical, with one small change; while both cards provide 1 point per dollar spent, the Five Star Bank Visa Bonus Rewards PLUS Credit Card rewards cardholders a 50% bonus on the points they earn every month, compared to 25% offered by the Five Star Bank Visa Bonus Rewards Credit Card. The PLUS card also throws in a $50 cash back with your first purchase, whereas the regular Bonus Rewards users get $25 cash back. The annual fee for the regular bonus rewards card is $0 a year, which might entice some people to lean towards that one. However, for $50 a year (less than $5/month) you can double the rewards points you earn every month with the Five Star Bank Visa Bonus Rewards PLUS Credit Card. If you are someone who is attracted to earning points I think it's safe to say you wouldn't mind paying the low annual fee to benefit from a better rewards program. The application process is the same for both cards. If you're interested in applying for one of these cards, follow the guide we have provided below.
Read through the privacy policy provided by EFS (the card-issuing company).
Requirements
To be eligible for these cards, you must meet the following requirements:
Be 18 years of age
Have a U.S. address
Have a social security number
How to Apply
Step 1 – If you follow this link to the EFS Five Star Bank Consumer Credit Cards page, you'll see the Five Star Bank Visa Bonus Rewards/Rewards PLUS Credit Card at the top. Click the Apply Now link underneath the card of your choice.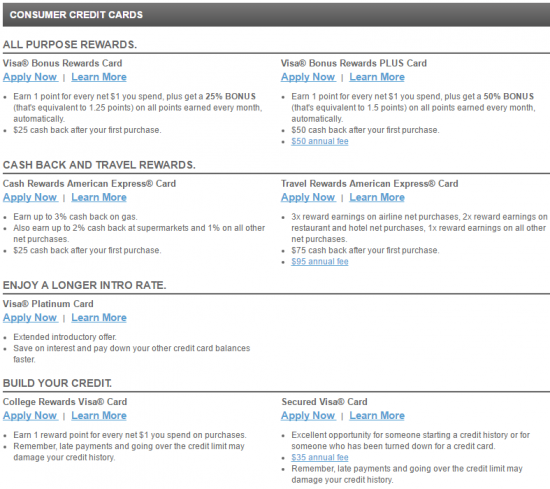 Step 2 – You need to provide a wealth of information in order for Five Star Bank to determine your eligibility. In the first section, enter the following data:
Name
Date of birth
SSN
Country of citizenship
Country of permanent residence
Phone number(s)
Email address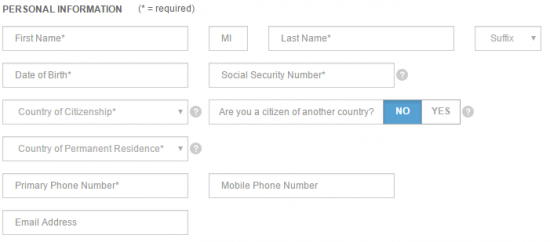 Step 3 – This step asks for your address, time at address, housing status and monthly payments.

Step 4 – Next, provide the following information:
Employment status
Employer
Occupation
Annual income
If you have any open accounts with Five Star Banks, disclose the account numbers at this juncture.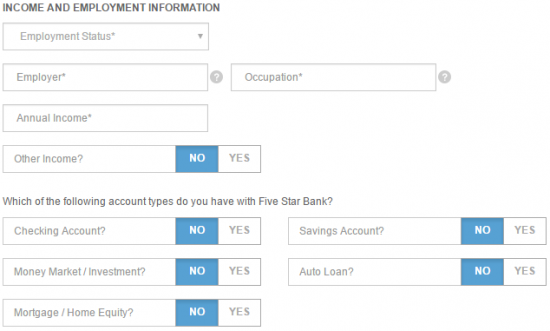 Step 5 – This section allows you to make a balance transfer or add a joint applicant to the account. If you wish to make a balance transfer, select YES and enter the appropriate information. Same goes for the additional cardholders.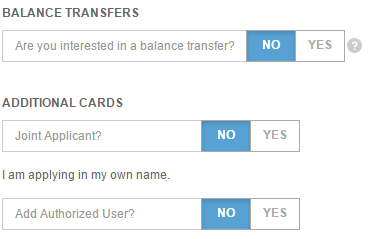 Step 6 – Finally, read through the terms and conditions (Bonus/Bonus PLUS) then tick the box next to I accept the terms and conditions before clicking Submit. Your application will now be submitted for approval. We hope this tutorial has made this whole process much easier for you. Good luck!