This webpage has been laid out to provide information on how to access Five Star Bank credit card management portal and how to activate your card if you haven't done so already. Through Elan Financial Services (EFS), the card provider for Five Star Bank, you can use your online account to manage your, transfers and statements. We have provided information on how to enroll in these services, and activate your card, further down this page. Immediately below you will find links and instructions to get you logged into your online account.
Read the EFS privacy policy before proceeding in this tutorial to inform yourself of how they protect their client's personal information.
How to Login
To log into the credit card management portal, go to myaccountaccess.com, enter your Personal ID and click Continue. You should then be logged into your account.

Next, you'll need to enter your Password before clicking Login. If you can't remember your password or personal ID, follow the steps below.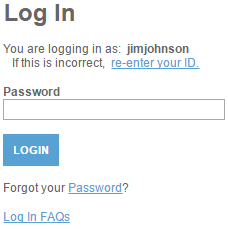 To retrieve a forgotten Personal ID click the forgotten Personal ID link found on the login page, on the following page enter this information:
Then click Submit to retrieve your Personal ID.
Activation/Registration
Unfortunately, because EFS does not offer online card activation, to activate your card you just have to call the toll-free number given above. Once your card has been activated, you may enroll in online access to your account by clicking the Secure registration link found above. Then entering following information as required:
Credit card account number
Security code
Last 4 digits of SSN
Enter either your Zip code or click Verify by PIN to enter your 4 digit PIN instead.

Next, create a Personal ID and Password as indicated and enter them in the fields shown in the example below.

If you would like to receive special offers by email, enter your Email Address.

When you are done, click Submit to finish enrolling in online access.


You will then be able to access your account using your new Personal ID and password! We hope this guide has made accessing your credit card online a little easier.