The FSG College Rewards Credit Card, offered by FSG Bank and Visa, is aimed at students trying to improve their credit rating while having a line of credit in order to pay for tuition and other costs associated with attending post-secondary school. If you currently have an FSG Bank College Rewards Credit Card, this page lists instructions on how you can login to your account. We will also outline how you can register and activate your card.
Reading the FSG Bank Privacy Policy is strongly recommended before you begin.
How to Login
The login process is uncomplicated. Begin by heading over to this page. Enter your Personal ID in the upper left corner, underneath "Login". Click "Continue" and you will be prompted to enter your password. Once you've completed those steps, you will be able to manage your account by paying off your transactions, creating a personal profile, and analyzing your spending habits.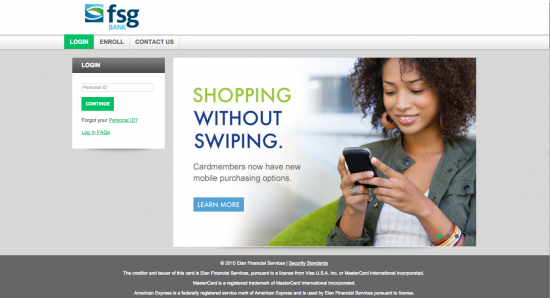 Activation/Registration
Activation #: 1-800-558-3424
Activating your card can be started on the same page as you were on to login to your account. This time, click "Enroll" in the top menu.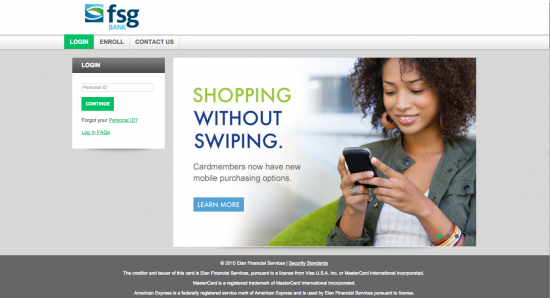 The next step in registering your FSG College Rewards Credit Card is to fill in some information. Input the following information into the form:
YourFSG College Rewards Credit Card account number
The security code on the back of your card
Your ZIP code
The last 4 digits of your social security number
Next, choose a personal ID. Confirm it by entering it twice. Personal IDs are 7 -22 characters in length.
Choose a password and enter it twice.It is best to include numbers and capital letters so it can't be guessed easily by others. Also enter your email so FSG can communicate with you if need be. After clicking "Submit" you are all ready to manage your account online.