If you have loved ones or people that you know that are vision impaired, you may be interested in applying for the Guide Dogs for the Blind Credit Card, because a portion of every purchase goes towards supporting Guide Dogs for the Blind schools. Therefore, by using this card, your support will be made at no extra cost for you. This card features a fairly reasonable APR and has absolutely no annual fee associated with it. In addition, if you successfully apply for this card, you will receive a 0% APR on balance transfers for the first 12 billing cycles (if made within the first 60 days of your account opening), so this could be a possible candidate for consolidating your existing credit card balances (if you have any). If this sounds interesting to you, you can apply for the Guide Dogs for the Blind Credit Card online by following the step-by-step guide that we have provided below.
Before submitting any sensitive information in your application, take a moment to review the card-issuer, Commerce Bank's privacy policy.
Requirements
To be eligible for this credit card applicants must meet the following requirements:
Must be at least 18 years of age
Must have a valid SSN
Must have a valid US mailing address
How to Apply
Step 1 – Navigate to the Guide Dogs for the Blind Credit Card webpage by following this link. Once there, select the card image that you would like before clicking Apply Now to start your application.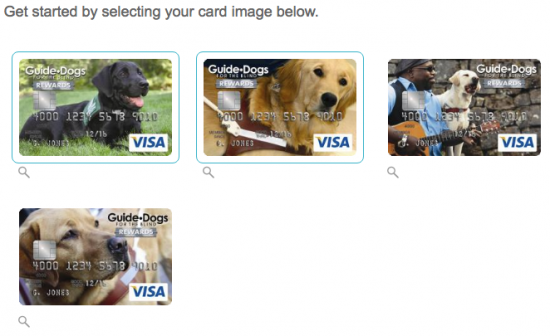 Step 2 – Now begin filling out your application by entering the following information into the General Information section:
Complete name
Date of birth
SSN
Mother's maiden name
Email address
Complete physical address
Mailing address (if different from physical address)
Length at current residence
Primary and alternate phone number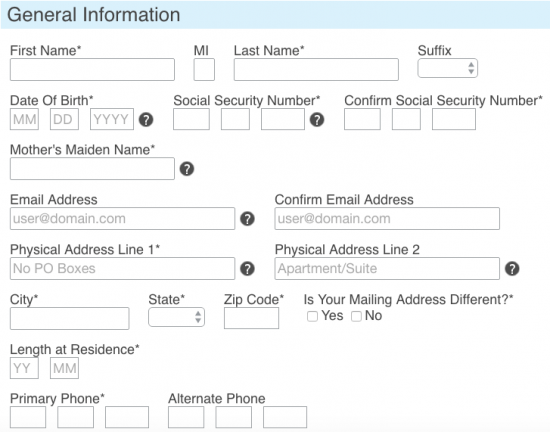 Step 3 – Next, fill out the Financial Information section by providing the information listed below.
Employment status
Current position
Employer name
Length of employment
Previous employer, position and length of employment (optional)
Work phone number
Residence status
Monthly housing payment
Primary financial institution
Gross annual salary
Gross annual other income and income source (if applicable)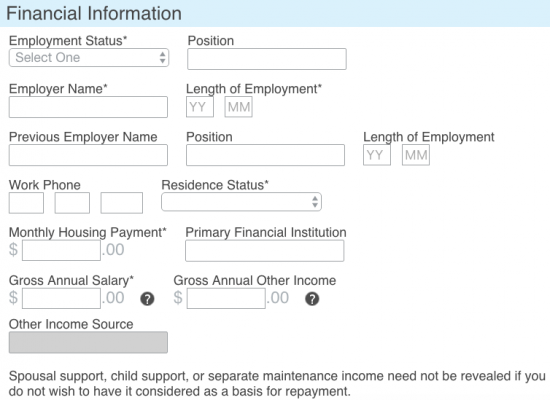 Step 4 – At this juncture, you can add an authorized user to your card by ticking the Add Authorized User box and providing the person's full name, Date of Birth and their Relationship to Applicant (you). Otherwise, skip this step.


Step 5 – Now read through the terms and conditions for this card and, if you wish to proceed, agree to them by clicking the checkbox found beneath the disclaimer. When you are ready, click Submit to submit your application for review.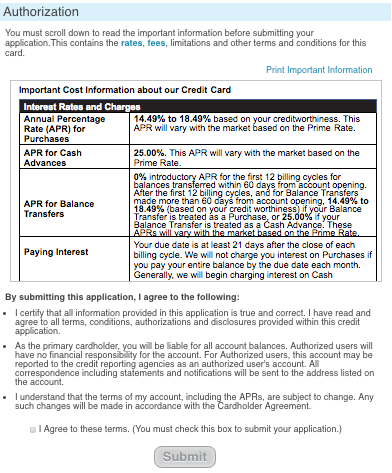 That's all there is to it! We hope that our guide has made the application process as easy to navigate as possible and we thank you very much for visiting Card Reviews. Good luck!