Cardholders of the KeyBank Latitude MasterCard belong to a fortunate group of individuals with the ability to access KeyBank's excellent online banking services. After activating your new card, it would behoove you to enroll in an online banking account so you can easily manage your credit card and oversee your finances. We're fortunate enough to be living in a time where computers and phones exist to help us take care of the tedious day to day tasks. You can log into your online account to make payments, transfers, deposits or changes to your accounts from your desktop or mobile device. If you're a bit behind on the technological advancement of our society, you might find this process a bit difficult. We have designed a short tutorial so you can easily create and login to your online banking account after activating your KeyBank Latitude MasterCard.
Before we get started, read through the privacy policy provided by KeyBank to gain a better understanding of how they will be using your information.
How to Login
We'll start the login process by going to the KeyBank personal finance webpage and clicking on Go to online banking. A login box will appear where you can enter your User ID and Password before clicking Sign On. If the information you entered was correct, you should be seeing the main page of your online banking account.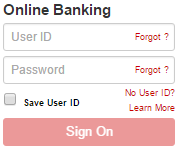 It's very common for someone to forget their login credentials. If you can't remember your User ID or Password, simply click on the Forgot? link next to the appropriate field. You have to pick what kind of account it is and provide your social security number.


After this you need to enter your User ID (if you have forgotten your password) or your Password (if you have forgotten your User ID) so you can regain access to your online account.

Activation/Registration
Activation #: 1 (800) 539-2968
There is no online activation available for the KeyBank Latitude MasterCard so you will have to call the number above in order to complete the activation process. Now that it's all ready to go, you'll want to consider enrolling for an online account so you can start getting used to the platform (this will come in handy later when you start using the card for everyday purchases). In order to create an online account, follow the Secure Registration link we have provided. Find the Go to online banking and click that in order to access the login box. Click the
No User ID? link to advance to the next step.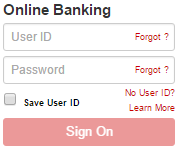 Now you will have to provide your social security number.

Next, enter your credit card or account number and click Validate Account.

Once your account is validated, you just have to give them your email address and you're ready to take advantage of all the benefits online banking has to offer.