Potential applicants for the Lowe's Consumer Credit Card, distributed by Synchrony Bank (SYNCB) and thus answerable to it's Privacy Policy, must complete the application process put forth by Lowe's in order to obtain the aforementioned card.
How to Apply
Step 1 – Identifying Information
Go to This Webpage and although there are no set requirements for the Lowe's Consumer Credit Card, the federal government requires SYNCB to collect information regarding the cardholders identity, this being the first step in the application after choosing the preferred style of the card (see below).

Once on the page the future cardholder must enter the following information to complete the identification process:
Full Name
Address (including length of time at said address)
Phone Number
Email Address
Annual Net Income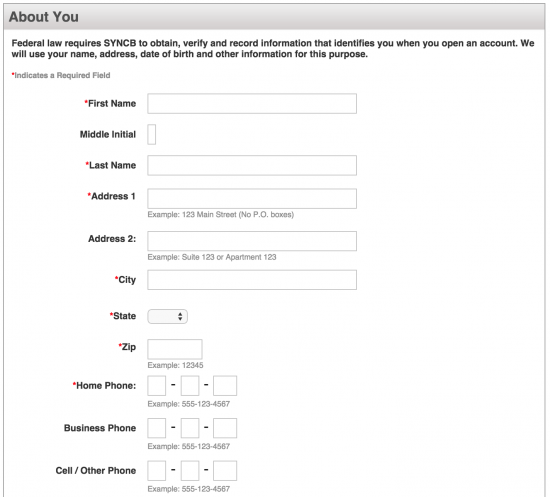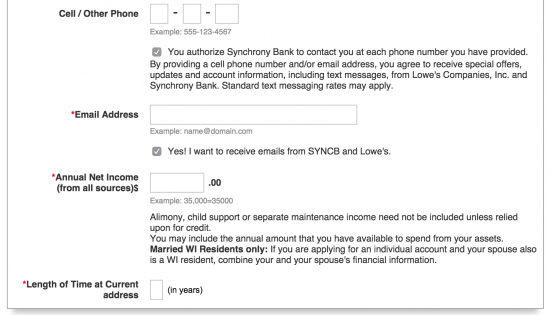 Step 2 – Statement Delivery
At this point the future cardholder must decide whether he/she prefers to receive electronic statements via the web or to receive paper statements through the mail.

Step 3 – Verification
The cardholder must now verify his personal information in the provided fields

Step 4 – Optional Card Security
For an extra peace of mind cardholders at this point have the option to opt for card security provided by SNYCB up to $10,000. Cardholders are advised to read carefully the Terms of Agreement before opting for the service.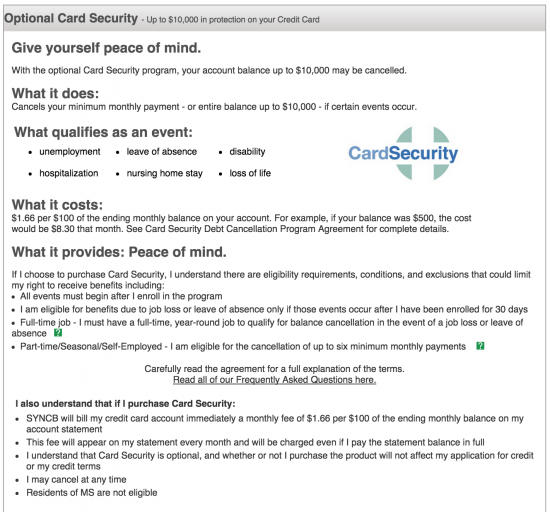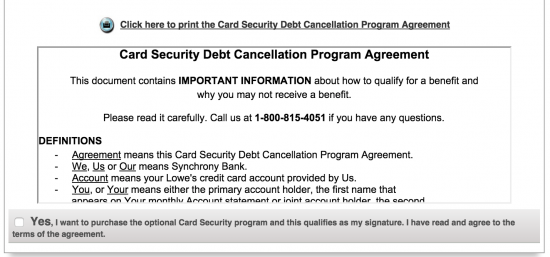 Step 5 – Important Information
SYNCB now asks potential cardholders to review both the Credit Terms and Consent to Electronic Communications (both housed in the Credit Terms) document before finally signing the form and submitting it for SYNCB's review.

Step 6 – Final Signature
Finally, the applicant is asked to provide a definitive signature to the page once it has been fully completed and the relevant forms and agreements have been looked over.