The Miami University and Community Federal Credit Union (MUCFCU) Visa Classic Card is a competitive credit card that is worth your consideration. It has an excellent fixed APR of 14.5% on purchases (APR is subject to change) and cash advances and an annual fee of only $20. Scroll down for helpful information on applying for the MUCFCU Visa Classic Card.
Review the MUCFCU privacy policy to see how they protect your information before you enter your private information.
Requirements
To be eligible to apply for this credit card you must:
Be at least 18 years of age
Have a SSN
Be a US resident
How to Apply
Step 1- Click the Apply Online link that we have provided near the top of this page and enter the following information on the linked page:
Full name
SSN
Birthdate
Daytime phone
Email
Marital status
Mother's maiden name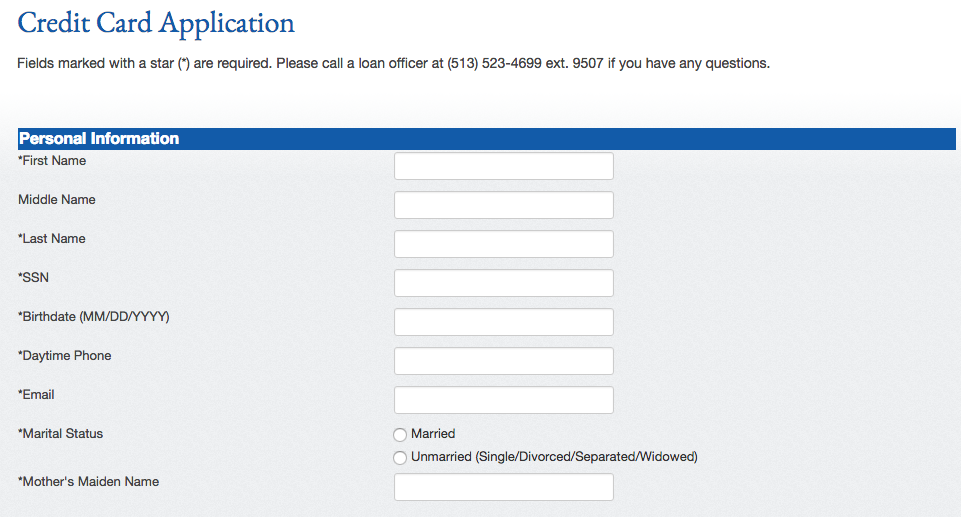 Step 2- Provide the following address and housing information in the appropriate fields:
Address
City
State
ZIP code
Length of time at address
Housing status
Monthly housing payment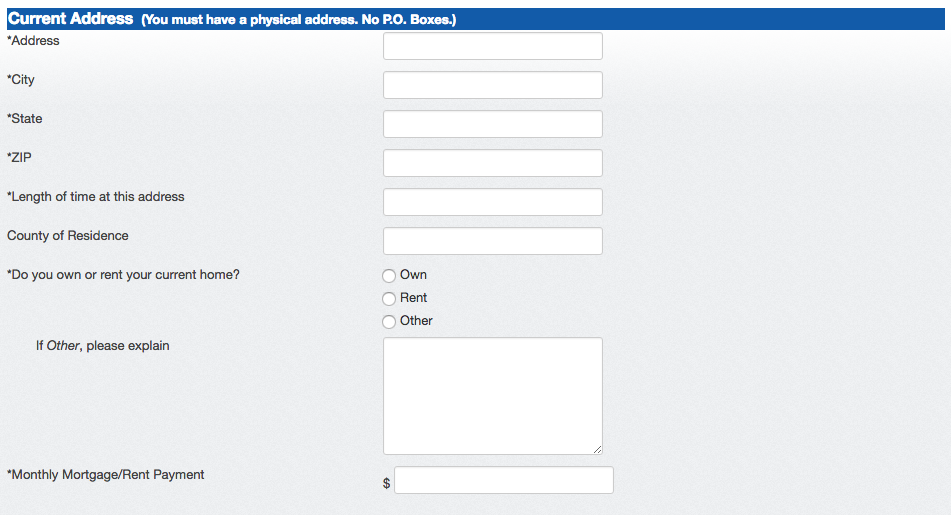 Step 3- Provide your employment and income information in the indicated spaces:
Current employer
Annual earnings
Length of employment
Employer phone
Other income

Step 4- In the section pictured in the example below list any assets that you own, indicate if you receive alimony or child support and how much, then select whether or not you would like to add a co-applicant to your MUCFCU Visa Classic Card application.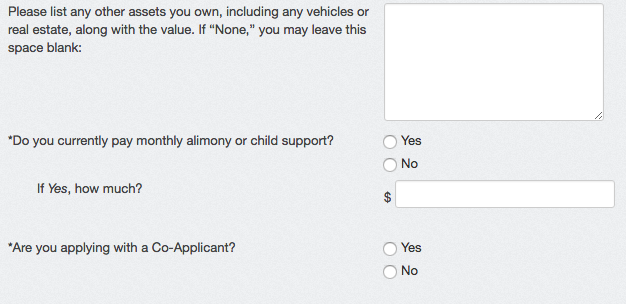 Step 5- If you are adding a co-applicant, you will need to provide all the same personal information that you entered for yourself. If you are the sole applicant, skip the section and proceed directly to Step 6 by scrolling down.
Enter all the following addressee information for your co-applicant in the proper fields.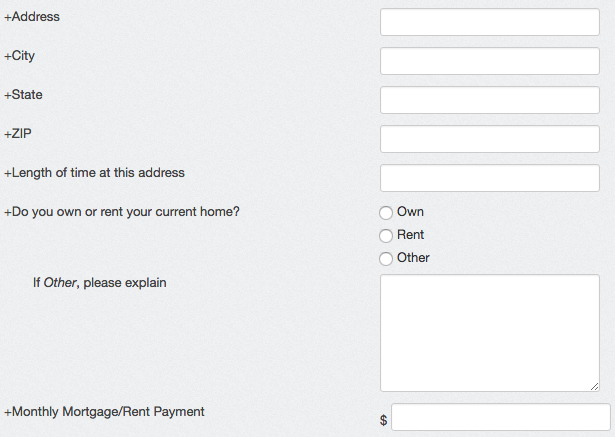 Enter your co-applicant's employment and income information in the indicated fields.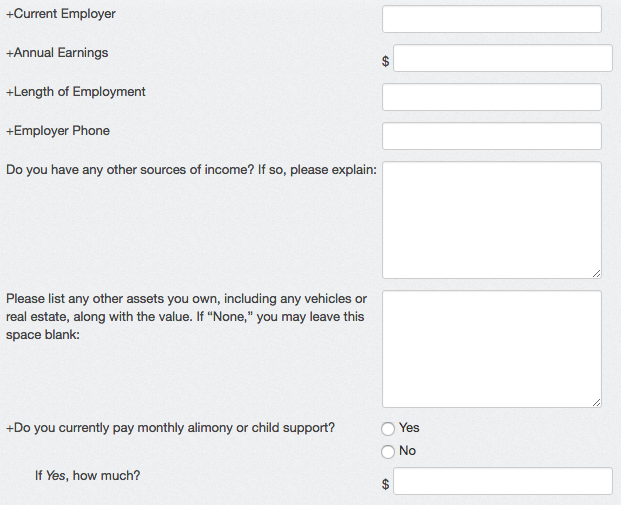 Step 6- Select New Card as your Application Type and the Miami Visa Classic as your Type of Card, then enter the credit amount that you would like to request. Next, select whether you would like to transfer your balance from another credit card. If you would like to add any comments to your application fill these in the blank field seen at the bottom of the example pictured below.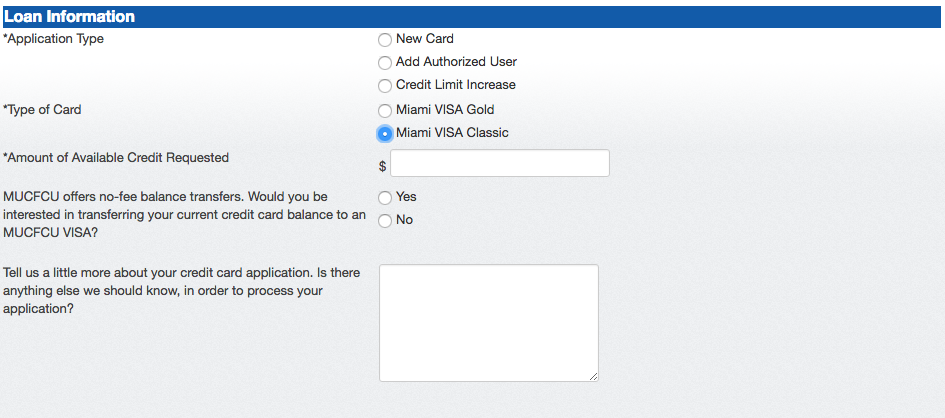 Step 7- Review the APR and card details for the MUCFCU Visa Classic Card. Please note that MUCFCU only provides your complete terms and conditions after receiving your application. Click Submit to finish your application

If you have completed all of these steps your application for the MUCFCU Visa Classic Card is complete. You will receive a response within one business day, good luck! We hope this guide has made the application process easier for you.