Welcome to the cardreviews.org login guide for the National Bank ECHO Cashback Mastercard! On this page we explain how to login to your account, how to register for online access and how to activate a new card. Through your online MasterCard account, you will be able to manage your bills, statements, transfers and rewards at your own convenience. If you are having difficulty logging into your National Bank ECHO Cashback Mastercard account, scroll down and consult our brief login guide.
First read the National Bank privacy policy to see how they protect your information.
How to Login
Get started by navigating to the National Bank homepage. Navigate to the window pictured below and click Login.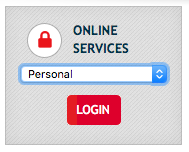 On the next page, select the MasterCard tab.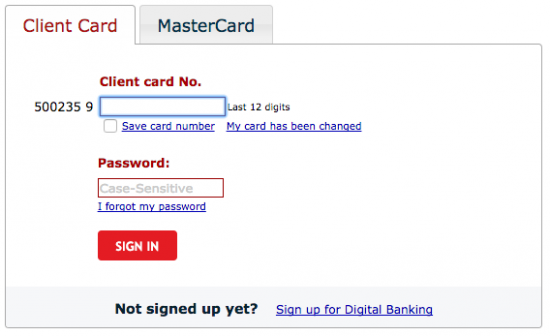 Enter your MasterCard No. and Password in their appropriate fields and click the Sign In link. You should now be logged in and able to access your account.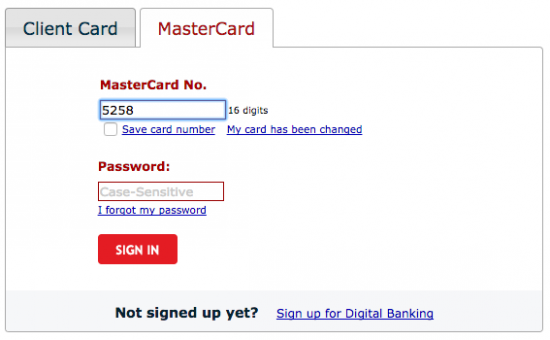 If the case arrises that you forgot your password, click the I forgot my password link found on the MasterCard login page, and enter the following information on the linked page (seen below):
Access card number
Expiration date
Date of birth

Click Continue when you have completed these three fields and provide whatever additional identification or security information is required on the subsequent page to obtain a new password and regain access to your account.
Activation/Registration
Unfortunately, if you haven't yet activated your card you cannot do so online at the time of this writing as National Bank doesn't provide this option. Instead, call the toll-free number which we have supplied above to activate your card with the help of a National Bank customer service representative. Once your new card is activated, you can enroll in online access to your account by clicking the Secure registration found above this text and entering the following information on the linked page:
Client card number
Expiration date
Account type
Password (create your login password)
Date of birth
Email address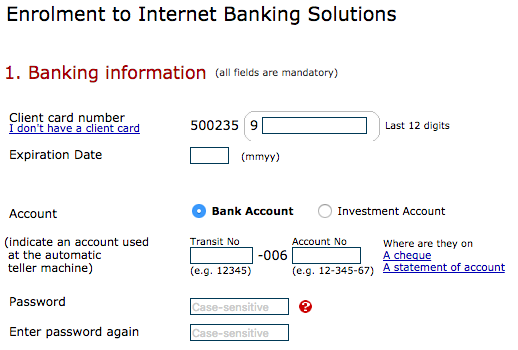 When you have finished filling out all of that, review and then agree to the User agreement by ticking the little box.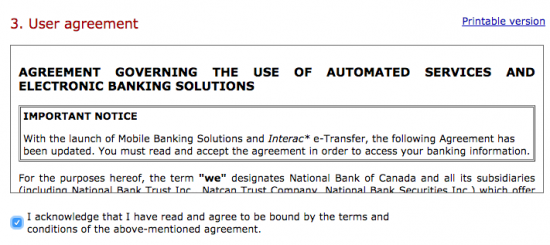 Next, select if you would like to sign up for eStatements or receive your statements in the mail. Read the online terms and conditions and indicate that you comply by, again, ticking the little box. When all that is finished, click Submit to finish.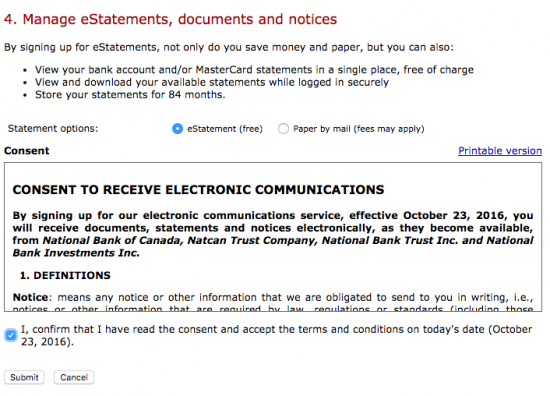 With the creation your new password, you can now login to your account at any time! We hope you enjoy this convenient online access to your account and we thank you for visiting cardreviews.org.