If you recently received a National Bank World Elite MasterCard in the mail, the first thing you need to do is to activate your card so that you can start using it. Once activated, you will need to register for online account access and log into your account; a full guide for both these processes can be found within the below tutorial. With online account access, your account can be managed electronically, something which you will find far more efficient than telephone banking or visiting a National Bank branch. Scroll down the page to consult the information we have provided for the National Bank World Elite MasterCard.
Read the National Bank privacy policy before you enter your personal information on any of the forms shown in the examples below.
How to Login
To get started with the login process go to this page and click Login.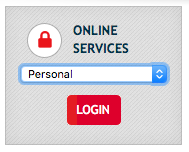 You will be redirected to the page pictured below. Once there select the MasterCard tab.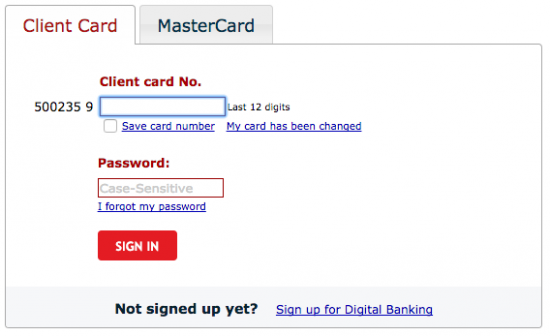 Enter your MasterCard No. and Password in the indicated fields, then click Sign In to access your account.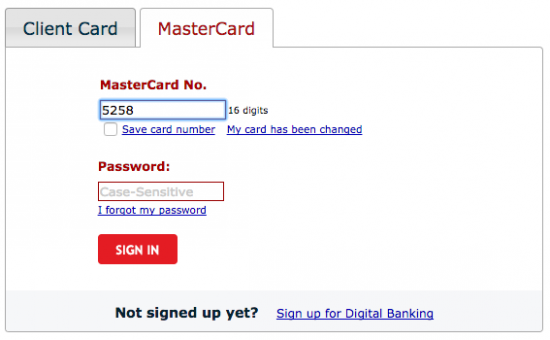 If you have forgotten your password, click the I forgot my password link found on the login page, then enter the following information where indicated:
Access card number
Expiration date
Date of birth

Click Continue to go to the next step of the authentication process where you will need to provide more security information in order to get a new password and login to your account.
Activation/Registration
There is currently no online activation option for recepients of new credit cards, therefore you will need to call the number provided above and activate your card using the National Bank MasterCard telephone service. Once your card is activated you may in enroll in online account access by clicking the Secure registration link that we have provided above. Then entering the following information on the linked page:
Client card number
Expiration date
Account type
Password (create your login password)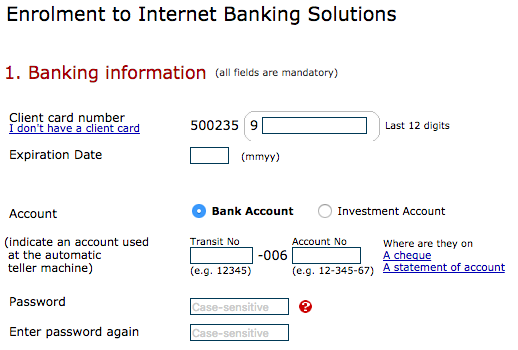 Next, enter the following personal information where indicated:
Date of birth
Email address

Review the User agreement and, if you agree, indicate that this is the case by ticking the provided box.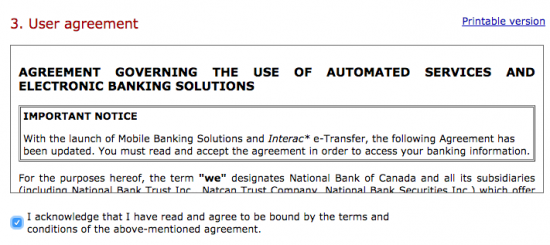 Select whether you would like to sign up for eStatements instead of receiving your statements in the mail.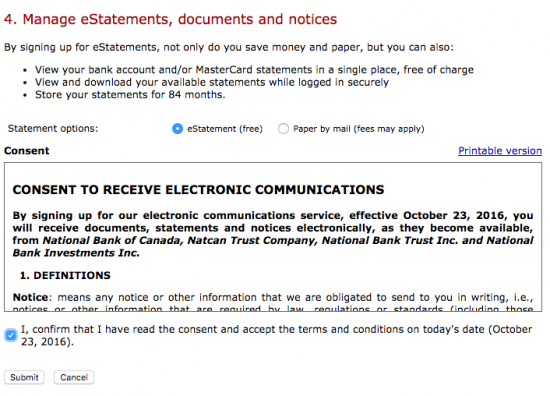 Review and agree to the electronic communications terms and conditions by ticking the indicated box, then click Submit to finish your enrollment. You will then be able to login to your account.