"Small gift, big smile" has been Sanrio's catch motto for over 40 years, and the same concept applies to the Sanrio Visa Platinum Rewards Credit Card; small card, big rewards. For those of you who enjoy buying gifts from www.sanrio.com, you'd be smart to look into their credit card. Regular purchases earn you 1 point for every dollar spent, which is the norm, but you earn 2 points per $1 spent when you shop on their website. On top of that you earn a $50 discount at www.sanrio.com for every 5000 points you earn. If you're not a person who would take advantage of these Sanrio discounts, then a regular rewards-based credit card would be more up your alley. The APR for this card is quite modest, starting at 14.24% and going up to 18.24%, depending on your credit score. You don't have to pay an annual fee and you enjoy the added benefits such as auto rental insurance, travel insurance and more. This card is not about every day shopping but more about showing pride and support in Sanrio. If you'd like to share your passion for Hello Kitty and the other Sanrio characters, apply for the Sanrio Visa Platinum Rewards Credit Card today by following the application guide we have put together.
This card is issued by UMB Financial, please read their privacy policy before continuing with the application process.
Requirements
You must meet the following requirements before applying for this card:
Be 18 years of age
Be a US citizen
How to Apply
Step 1 – First this you must do is follow this link to get to the Sanrio credit card page. You'll need to scroll down to about halfway down the page and click on Select Your Design and Apply.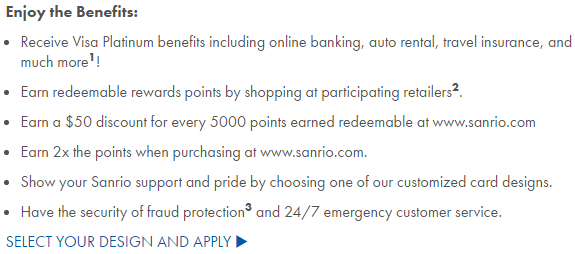 Step 2 – This is the fun part. You get to pick from 5 different design options, all including popular Sanrio characters. Click on the card that best suits your interest, click Select this card then click Apply Now.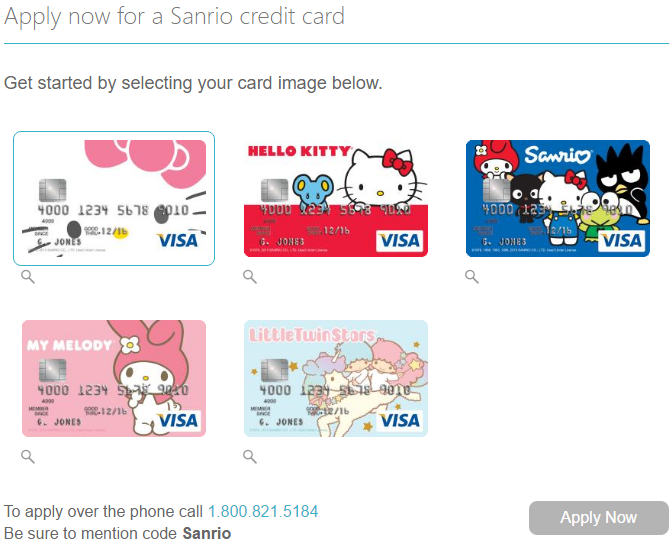 Step 3 – In this step you'll begin filling in information about yourself. The first group of fields under General Information includes the following:
Name
Date of birth
Social Security Number
Mother's maiden name
Email address
Physical address
Length at residence
Phone number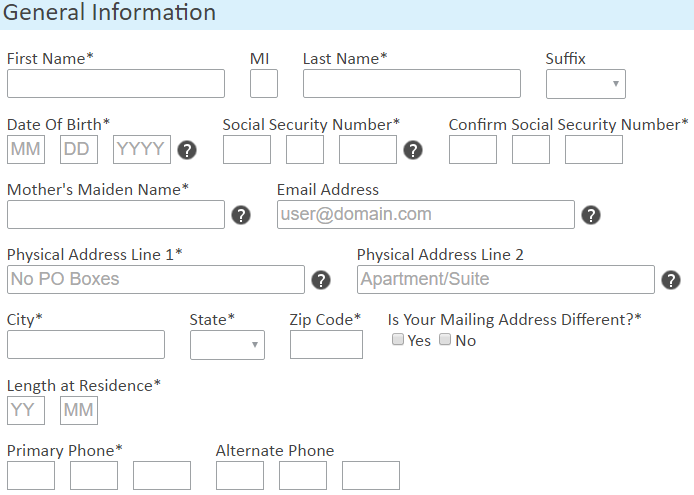 Step 4 – Under Financial Information provide the following information:
Employment status
Position
Employer name
Length of employment
Previous employer information (optional)
Residence status
House payments
Annual income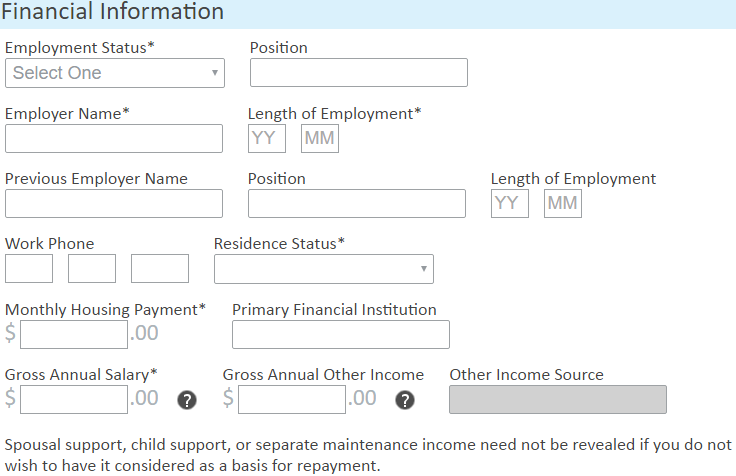 Step 5 – This step is an option for people who want to add another user to their card. If this is something you're interested in, tick the Add Authorized User box and give the person's first name, last name, date of birth and relationship to applicant. This is not obligatory, so you may skip it if you want.

Step 6 -The last step is to read through and accept the terms and conditions before clicking Submit.
That's all there is to it! We hope this tutorial proved useful and made it a bit easier for you to get through the application process.