Cardholders of the Sanrio Visa Platinum Rewards Credit Card will enjoy the added benefit of managing their account online through Card Center Direct. The aforementioned web portal is partnered with UMB Financial, who issues and manages this particular credit card. When logged into Card Center Direct users can make and schedule recurring payments, view statements and transactions and review points accumulation, all in one convenient online account. Some of you might find it difficult to get through the enrollment process since there is a lot of navigating to be done. If you are one of those people, feel free to follow our simple tutorial below to complete this affair with ease.
Card Center Direct is a subsidiary of UMB Financial, therefore it would be useful to know how they share your personal and financial information. Take a look at their privacy policy to put your mind at ease.
How to Login
Some of you may already have a Card Center Direct account. If this is the case, you may access the login page by clicking on this link. On the left of the page you'll see a box labeled Account Sign In. Here you'll need to enter your User ID and click Next.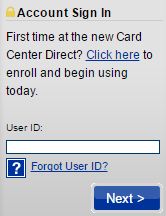 After that you'll be asked to answer a security question that you made up when setting up the account. Once you have verified your identity you will be prompted to type in your password in order to gain access to your account.

In the event that you can't remember your User ID, simply click on the link Forgot User ID below where you would normally enter your ID. You'll be redirected to a page explaining what you will need to provide in order to re-gain access to your account. Click Next: Continue to re-enroll.

You will be asked a series of questions pertaining to your account and personal data. Fill in all the necessary fields in order to recover your User ID.
Activation/Registration
Activation #: 1 (800) 821-5184
The first thing you'll need to do after receiving your Sanrio Visa Platinum Rewards Credit Card is activate it (phone the number provided above to do so). Once your card is activated, it is prudent for cardholders to enroll for an online banking account to keep track of your credit card and other finances. The first step to completing this task is to click on the Secure Registration link below the activation number. The Card Center Direct sign in page will load and you will notice the Account Sign In box located on the left side of the page. Follow the link Click Here to start the enrollment process.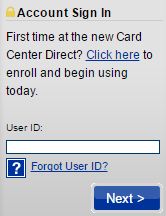 They require a wealth of information about you in order to verify your identity. You will be required to first submit your account type, card number, social security number, expiration of the card and ZIP code. Click Verify your account to continue.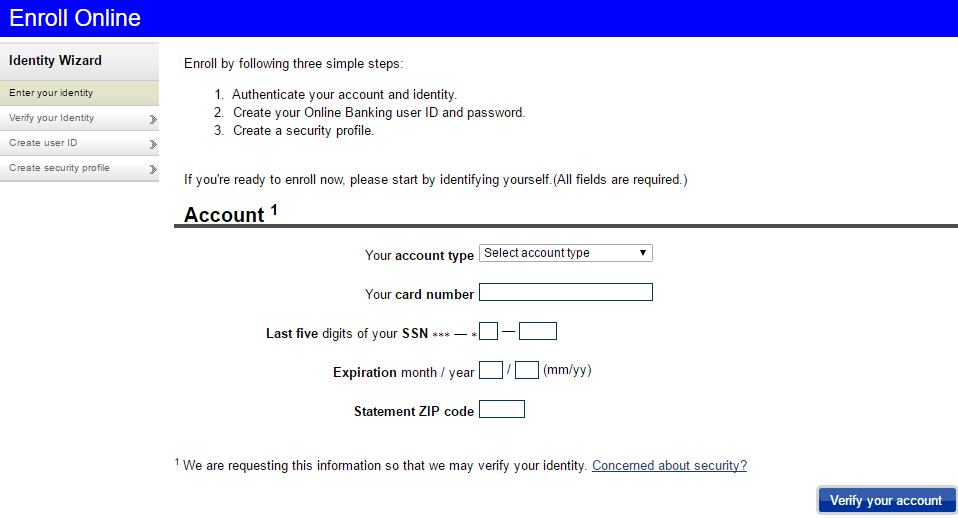 After you've authenticated your account and identity you will be asked to create a User ID and password. It's also necessary to create a security question, this will prevent other people from accessing your account, as well as help you if you forget your log in information. Once all this is done, your account will be successfully set up and you can reap the benefits online banking has to offer.