If you want to support your school and stay connected with the community, a great way to accomplish this is to apply for the Temple University Visa Credit Card. You'll earn rewards while at the same time carrying a part of your university experience with you at all times. This credit card offers a cash back rewards program where you can earn 3% cash back on gas purchases, 2% cash back at grocery stores or wholesale clubs, and 1% cash back everywhere else. The points never expire, so you can redeem them whenever you want. The only limitation is the $2,500 quarterly cap on gas stations (3%) and grocery stores purchases (2%). Once the $2,500 limit is reached, you will earn 1% cash back for the remainder of the quarter. As an added bonus, you will receive $100 cash rewards after making $500 in purchases, as long as it's made within 90 days of opening the account. Another excellent perk is the 0% introductory APR offered for the first 12 billing cycles. This applies to purchases as well as balance transfers made within 60 days of opening the account. After the introductory period, an APR of 13.24% to 23.24% will apply. Only those with excellent credit will be offered the low APR of 13.24% (APR is subject to change). Even with all the added benefits and a $0 annual fee, the Temple University Visa Credit Card​ will most likely only pique the interest of those whose heart belongs to Temple. To apply for this card, follow the tutorial we have written out below.
Before submitting any personal or financial information, read through Bank of America's privacy policy to gain a better understanding of their terms of information sharing.
Requirements
Before applying for this credit card, make sure you fit the following criteria:
Applicants must be 18 years of age or older
Applicants must have a valid US address
Applicants must have a valid Social Security number
How to Apply
Step 1 – To begin the application process, navigate to the Bank of America Temple University Visa Credit Card page. Locate the blue button labelled Get Started and click on it to proceed to the application form.

Step 2 – The first section of the application form will ask for the following personal information:
Full name
Phone number
Email address
Physical address
Country of primary residence
Alternate address (optional)
Housing status
Monthly housing payment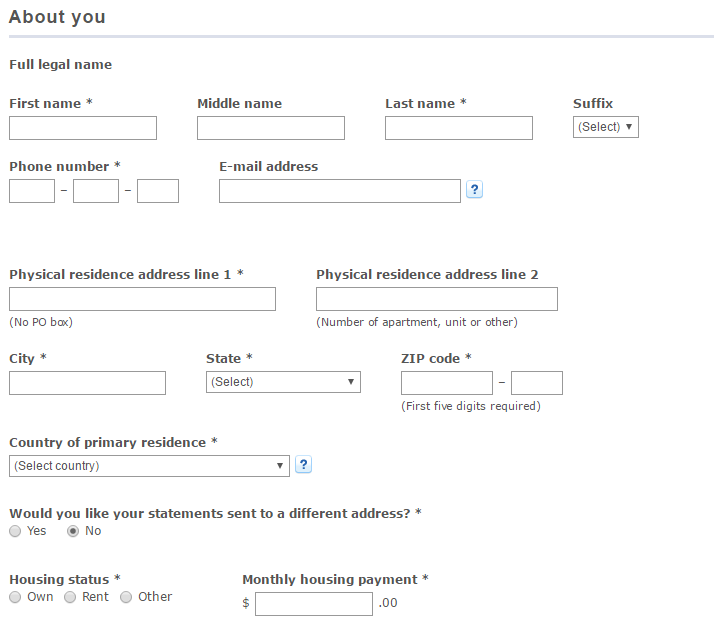 Step 3 – Next, you must provide your Social security number, Date of birth, Mother's maiden name, Country of citizenship and citizenship status.

Step 4 – In order to get a good idea of your financial situation, Bank of America asks that you select your Employment Status and enter your Total Annual Income, as well as the Source of income.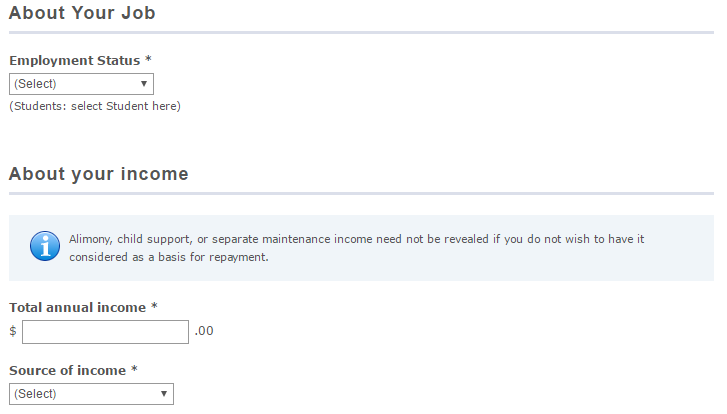 Step 5 – At this juncture you may choose to make a balance transfer. To do so, check the box next to Balance Transfer and enter the appropriate information. You may also choose to add cardholders to the account at this point in the process. If you wish to add authorized users to the account, check the box next to Additional cardholder and enter that person's information. You may skip this step if neither of these offers interest you.

Step 6 – Finally, read over the terms and conditions and make sure you accept them before clicking Continue.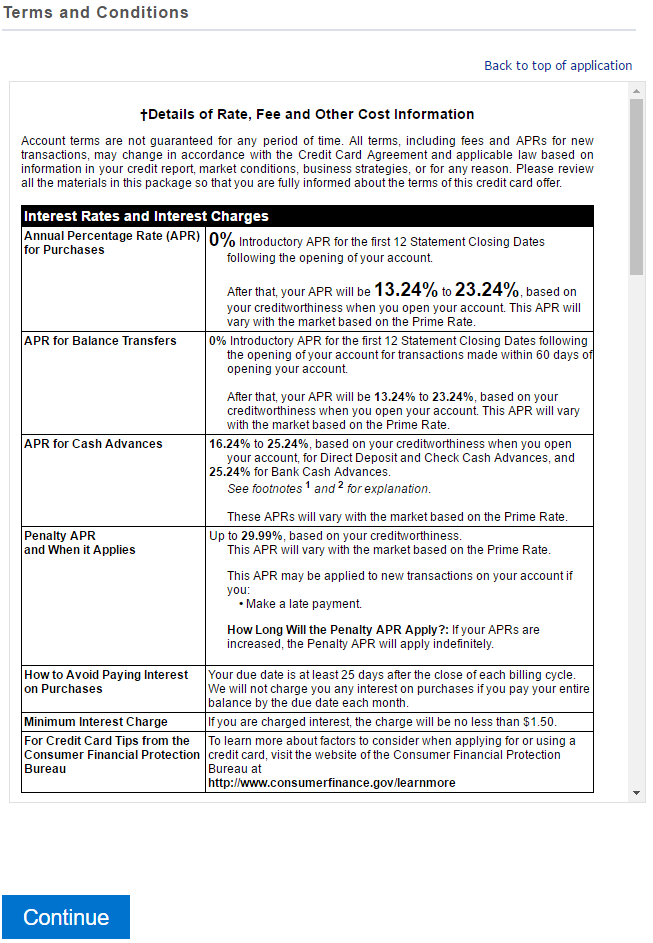 Congratulations! You have completed the application form for the Temple University Visa Credit Card. Now you can sit back and wait for Bank of America to review your request. Good luck!