If you're a frequent traveler who wants to finance your next vacation while paying for everyday essentials, the Virgin Atlantic MasterCard Credit Card can help. Issued by Bank of America, this card lets you earn Flying Club miles with every purchase.
Requirements
To receive a Virgin Atlantic MasterCard Credit Card, you must meet the following requirements:
Be at least 18 years of age.
Have a credit history with no recent bankruptcies.
Provide a residential mailing address.
How to Apply
Step 1 – Visit the Virgin Atlantic MasterCard introductory screen. Read the card information carefully, then click on the blue "Apply now" button to proceed.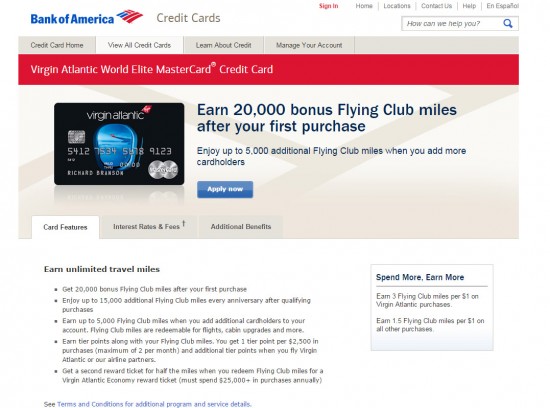 Step 2 – The application page begins with a repeat of the information in the welcome screen. There are also links for FAQs, a customer service hotline, and online chat assistance if you are experiencing difficulty completing your application or have a question about the card's terms and conditions.
Enter your Virgin Atlantic Flying Club number. If you are a current Bank of America customer, click on the "Save time and prefill your application" link to have your address and other personal data automatically imported.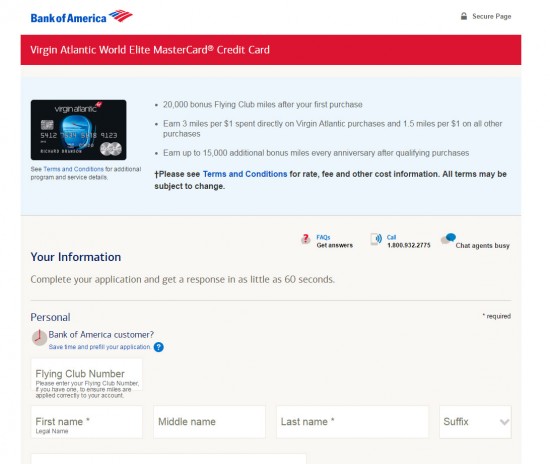 Step 3 – If you're not a current Bank of America customer, manually enter your full name, residential address, primary phone number, and email address. You'll also need to provide your country of citizenship, country of current residence, and date of birth to compete the personal information section.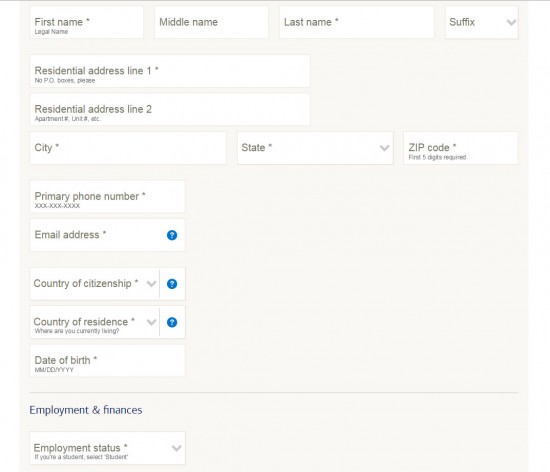 Step 4 – In the employment section, select the description that best fits your employment status from the drop down menu and answer any supplemental questions that are required for your situation. List your total annual income, primary source of income, estimated liquid assets, and monthly housing payment.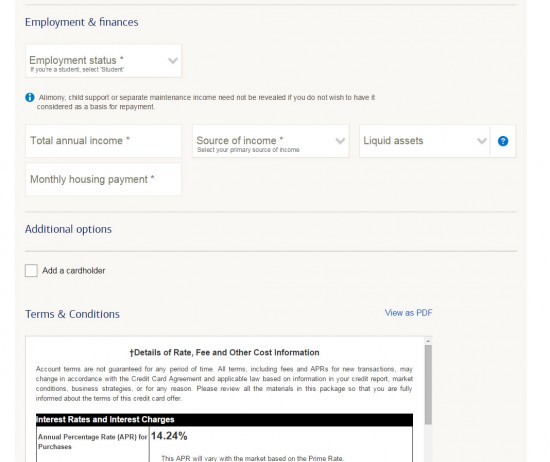 Step 5 – Adding a second cardholder gives another person authority to make charges to your account. If you wish to do this, check the "Add a cardholder" box in the additional options section. You'll need that person's full legal name, their relationship to you, and either their Social Security number, date of birth, or address to complete the process.
The terms and conditions section outlines key points like the interest rate, annual fee, and late payment charges for your card. Click on the "View as PDF" link in the terms and conditions section to save or print a copy of this important document for your records.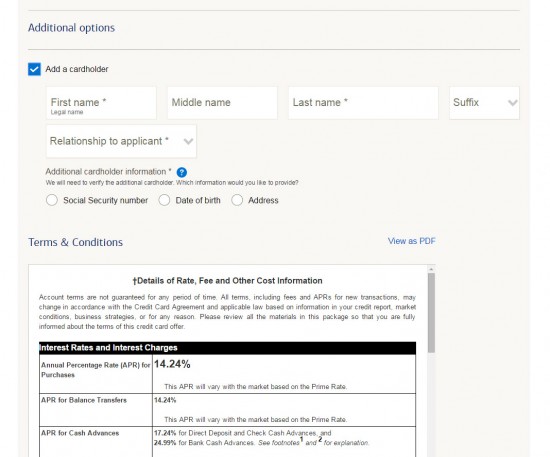 Step 6 – Check the box that acknowledges you've read and agree to the Virgin Atlantic MasterCard Credit Card terms and conditions. Click on the blue "Review your information" button. This will open a page where you will be asked to confirm that your information is accurate before you submit it to Bank of America for credit approval.