Ace Hardware, like many hardware outlets across the United States, offers a very competitive and inexpensive branded credit card to help ensure customer loyalty. If you are a small business owner, they offer savings in a number of ways to help keep you on your feet. One of the most notable features is the rewards program which allows users to save 3% at Ace Hardware stores, 2% on gas and groceries, and 1% on all other purchases. The interest rates for this card are fairly standard and you can expect to have an APR on purchases of somewhere between 14.49% and 23.49%, based on your creditworthiness (APR is subject to change). While this interest rate isn't especially impressive, the potential savings that the rewards program brings to the table makes this card an easy recommendation to the many handy men and women across the country. Applying for the card, which is powered by US Bank, is easy and should only take 10-15 minutes. Scroll down to get started!
We recommend that you review US Bank's privacy policy before proceeding to get a full understanding of how they plan on using your personal information.
Requirements
In order to apply for this credit card you must:
Be at least 18 years old
Have a valid US address
Have a valid US government photo ID
Have a valid Social Security Number
How to Apply
Step 1- Start your application by clicking here and you will be taken to the online application webpage. On the right side of your screen, you should see an image like the one shown below. Select the Apply Now link to move forward.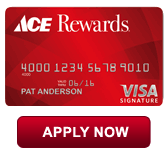 Step 2- This step consists of US Bank asking for some basic personal information. This will include the following:
Ace rewards number (optional)
Full name
Date of birth
SSN
Country of citizenship
Are you a citizen of another country? (y/n)
Country of permanent residence
Primary phone number
Mobile phone number
Email address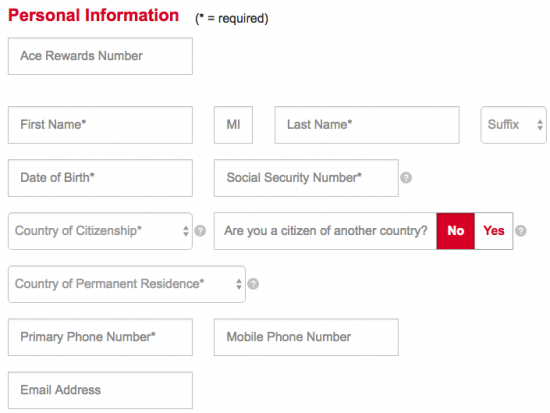 Step 3- You are now asked to provide your current address in full, and, if it differs at all, your mailing address as well. This section also asks you to specify your Time at Address, Housing Status, and your Monthly Payment.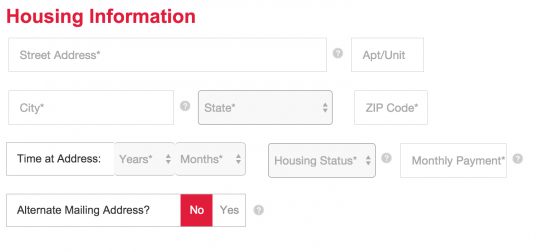 Step 3- Under the Income and Employment Information heading, specify the following details:
Employment status
Employer
Occupation
Annual income
Other income? (y/n)
Account types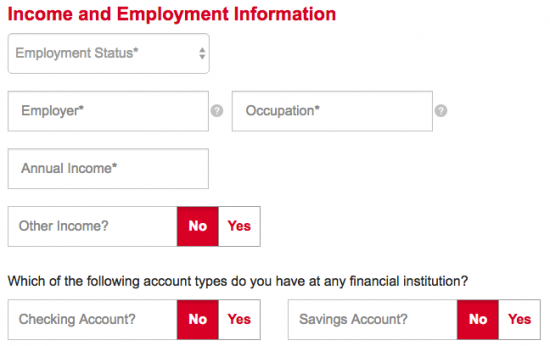 Step 4- This is a brief segment of the application that allows you to consolidate your previous balances into one bill by performing a balance transfer. You can also add an additional cardholder and/or a joint applicant to your account if you so desire.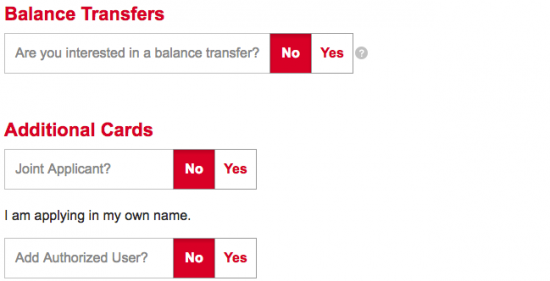 Step 5- This step's importance cannot be understated. Ensure that you have carefully read the full terms and conditions to guarantee that this card and its fine print obligations suit your circumstances perfectly. If you consent to the terms, click the Submit button to send your application in to US Bank for review.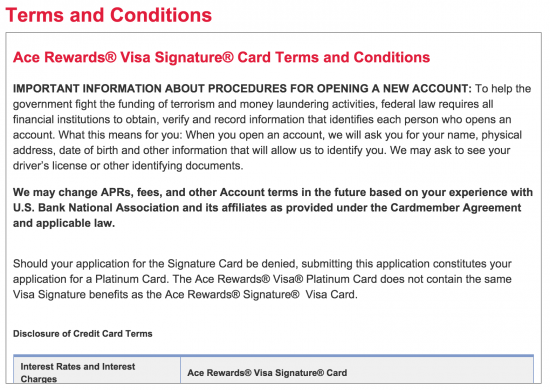 You made it through the application process! We hope you found our tutorial helpful and we wish you the best of luck with your new card. Happy renovating!