The American Express Plum Credit Card is an excellent card that is completely unlike any other credit card offered by American Express. This card allows business owners to have a floating balance on their account for 60 days without paying any late fees. Another key features is the no spending limit, which empowers businesses with an amazing purchasing power to spend away, so long as the minimum payments are made within the allotted time frame. As can be assumed, such amazing advantages come with a high annual fee of $250. If used correctly, this annual fee will be a marginal expense for the amazing advantages this card allows businesses. If you are interested in applying for the American Express Plum Credit Card, look to our step-by-step guide below for a full tutorial on the application process.
We encourage all new users to review the American Express privacy policy to learn how the personal information they collect online is going to be used.
Requirements
All potential cardholders must be sure to meet the following requirements before applying:
Be a resident of the United States
Be 18 years of age or older
Have a valid SSN
How to Apply
Step 1- Start by heading over to the American Express card homepage. This page contains some information about the available features and pricing details found through this particular credit option. Click on the Apply link to proceed to the online application form.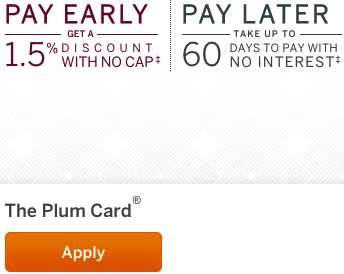 Step 2- This page of the application form is where your business info must be provided. In the appropriate spaces, supply the following:
Email address
Legal business name
Business name on card
Business address line 1
Zip code
Business phone number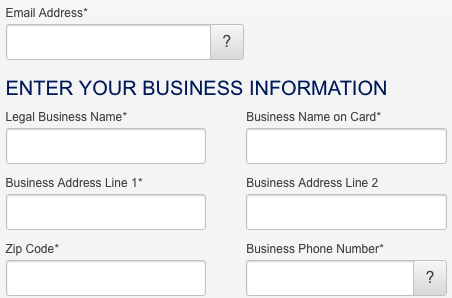 Step 3- Here you must use the drop-down menus to indicate the Industry Type, Company Structure, and Years in Business. Next, enter the Number of Employees, Annual Business Revenue, Estimated Monthly Spend, and Federal Tax ID. Click Continue once all of your business information has been supplied.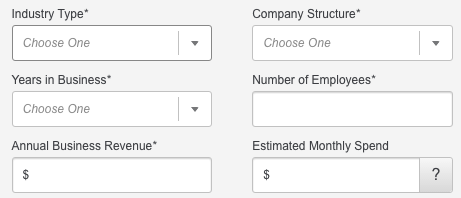 Step 4- Regarding your personal information, enter your First Name, Last Name, Home Address Line 1, and Zip Code.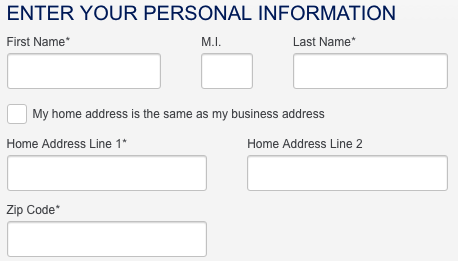 Step 5- Continue by supplying your Home Phone Number, Social Security Number, Total Annual Income, and any Non-taxable Annual Income.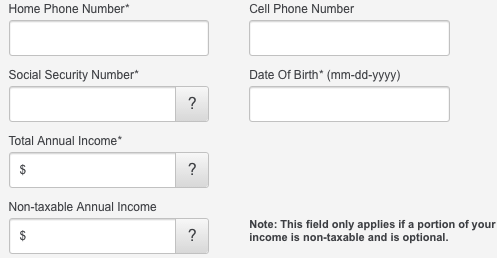 Step 6- Indicate where you'd like to receive your bills by selecting either Business or Home. After making your selection, click Verify Application to proceed.

Step 7- Scroll down to the bottom of the page until you've reached the terms and conditions window. Be sure to go over the fine print details described within this document to ensure that you are aware of what you're applying for. When you're ready to send your card request in to American Express for assessment and finalize your application, click on the Submit Application button. Confirmation should be received in as little as 60 seconds.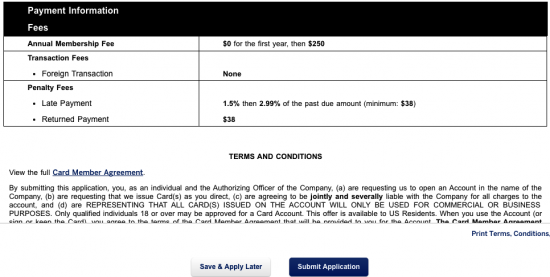 Congratulations on completing the online application for the American Express Plum Credit Card! We hope your application is a successful one and we wish you all the best with your new card.