AT&T customers looking for an affordable rewards card, specifically geared towards AT&T purchases, may be interested in the AT&T Access Citi Credit Card. With the possibility of a modest APR (reserved for applicants with excellent standing credit) and a rewards program that awards you points on your purchases, it definitely tries to make a case for itself as a viable credit option. If you end up being approved for the card, you will be eligible to receive 10,000 bonus points within the first 3 months of card membership with the only requirement being that you must spend at least $1,000 in those 3 months. As stated above, the rewards program will allow you to earn points on your purchases. You will receive 2 points for every $1 spent at a travel or retail website, 2 points per $1 spent on AT&T products and services, and 1 point per $1 spent on all of your remaining purchases. These points can be accumulated and redeemed for a variety of gifts and merchandise. The only thing that might hold this credit card back is its annual interest rates. At best, the rate given on your purchases will be 14.49% (APR is subject to change). This rate could also be as high 23.49%, however, if you pay off you balance on time, you shouldn't have too much to worry about. If you're looking to apply, scroll down to our official application guide.
All applicants should familiarize themselves with the Citi privacy policy before submitting any personal information to them.
Requirements
All applicants must ensure that the following requirements have been met in order to be eligible to apply:
Be at lest eighteen (18) years of age
Have a valid US SSN
Have a valid US street address
How to Apply
Step 1- Start by making your way over to the Citi webpage. There you should see an image of the credit card on the right side of the screen. Just below it, select the Apply Now button to proceed.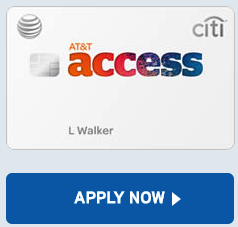 Step 2- This page contains a number of empty fields which you must fill in with your personal information. Begin by giving your full Name, Address, and Telephone number.



Step 3- You may optionally enter your email address if you'd like Citi to contact you about special offers and promotions. Just below that, use the drop-down menus to specify your Date Of Birth.


Step 4- Type your Social Security Number in the empty field found here and select Yes or No to let Citi know if you are a US citizen. For security purposes, select a Security Word Hint and enter a Security Word to be used in the event that you need to verify your identity.


Step 5- Supply your Total Annual Income, Monthly Mortgage/Rent Payment, and indicate which type of accounts you currently have (opt.).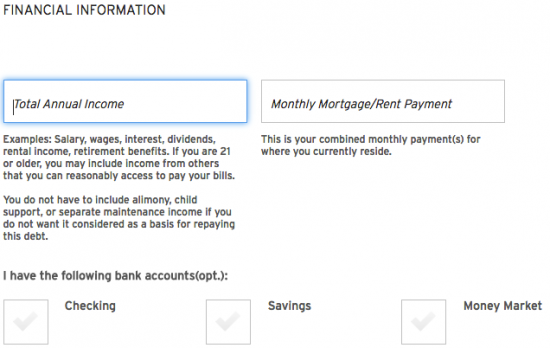 Step 6- Select Yes if you are already an AT&T customer. Under the Authorized User heading, you can add an authorized user to your account (someone who can make purchases with the card).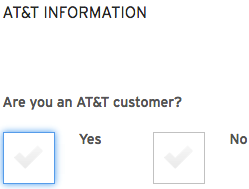 Step 7- The Electronic Disclosure states that you must be able to receive important information from Citi electronically as opposed to by mail. To agree to this disclosure, check the selectable box and consent will be given.

Step 8- Here you can see a review of the terms and conditions for this credit card. Ensure that you have read this document over carefully as it states all the rates and fees that you will be receiving if approved for the card. If you agree to the terms, scroll all the way down the page and check the box at the bottom to provide consent. You can finalize your application by clicking the Submit button. Your card request will be assessed by Citi and confirmation should be received shortly.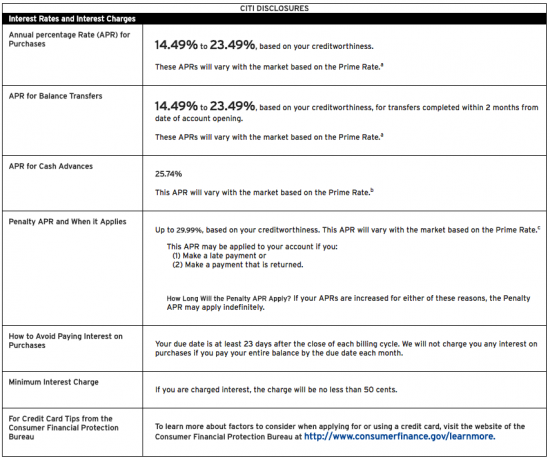 We would like to take this opportunity to thank you for choosing Card Reviews as your credit card specialist. Best of luck with your new card and until next time, good luck and take care!