If you are a current customer of AT&T and looking for a strong rewards credit card you may be interested in the AT&T Access More Citi Credit Card. Although it comes with a $95 annual fee it's rewards program (3 point/1$ spent (at AT&T and other online retailers)) is robust, and if you spend $2,000 in the first three months of card ownership you are entitled to a contract-free smartphone courtesy of AT&T. If you would like to apply but are having difficulties please scroll down to find our official application guide.
Please review the Citi online privacy policy before embarking on any applications Citi may offer.
Requirements
Potential cardholders must be:
Be at lest eighteen (18) years of age
Have a valid US SSN
Have a valid US street address
How to Apply
You will be able to access the secure application from the AT&T Access More Citi Credit Card summary page. Select the NEXT STEP link from this page to be redirected to the secure application.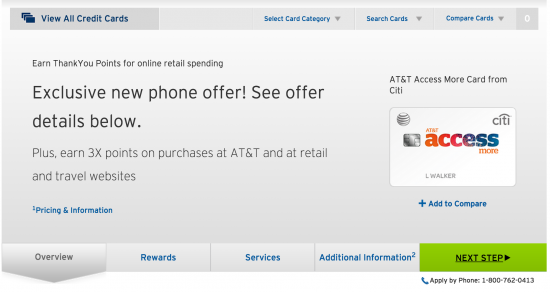 Step 1- Personal Information
You must now submit the following personal information:
Full Name
Address
Telephone Number
Email Address
Date of Birth
SSN
Desired Security Word and Hint
Step 2- Financial Information
Submit the following financial data in order for Citi to properly evaluate your creditworthiness and decide which APR you will be awarded:
Total Annual Income
Monthly Housing Payment
Bank Accounts Held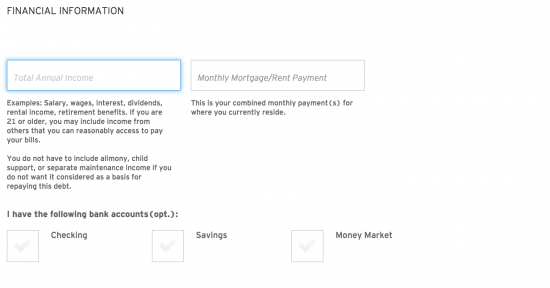 Step 3- Additional Options
You will be able at this point to both link your pre-existing AT&T account and to add an authorized user, should you desire to do so.
Step 4- Disclosures
Read through both the electronic disclosures as well as the terms and conditions before submitting your application for review.