The Avianca LifeMiles Visa Credit Cards are convenient for those who fly often. Using your card allows you to collect rewards points called LifeMiles that can be traded in for flight promotions and other promotional offers. There are three Avianca LifeMiles Cards: the LifeMiles Visa Signature Card, the LifeMiles Visa Card, and the LifeMiles Visa Secured Card.
The Signature card has the highest annual fee but the most generous promotional offers. The regular Visa has a lower annual fee but less value in promotions. The Secured card requires an initial balance transfer and is for those building credit histories.
This article details the application process for all three Avianca LifeMiles Visa Cards.
The Avianca LifeMiles Privacy Policy is useful for those who would like to know who can access information about them and for what purposes.
Requirements
Applicants that wish to be successful must fulfil some requirements. These include being:
18 years of age
A U.S. resident
In possession of a social security number
How to Apply
Applying is simple. Have your SSN card and address details ready to input to the form you find when you click on the first link.
Step 1: Go to This Webpage.
Click the red "Apply Now" button. You will be directed to a form you must fill out.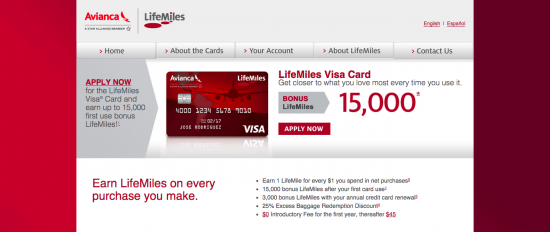 Step 2: Begin filling out the form. Fill out the following details about yourself:
LifeMiles number
Name
Date of birth
Social security number
Primary phone number
Mobile phone number
Email address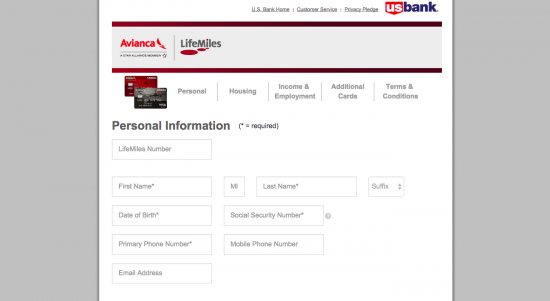 Step 3: The next step is focused on housing information. Enter your:
Street address
City, state, and ZIP code
Time at address
Housing status
Monthly payment
Whether or not you have an alternate mailing address
Next, enter your employment status, annual income, and whether or not you have additional income. Indicate what account you have with your bank. Indicate whether or not you are applying with a joint applicant or if you would like to add an authorized buyer.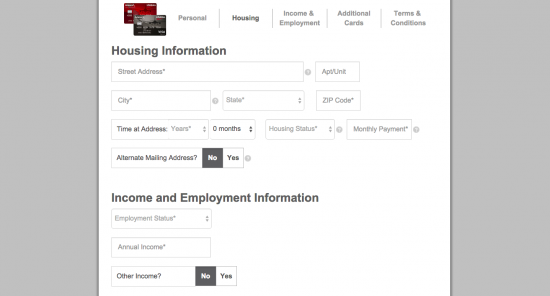 Step 4: The Terms and Conditions should now be read and reviewed. Once you are done, tick the box next to "I accept the Terms and Conditions". After clicking "Submit" you will receive the decision and soon find out if you are deemed eligible. Good luck.