New Owners of the Bank of Hawaii (BoH) Amex Credit Card may be wondering how to go about managing their card. To do so cardholders will have to first activate their card and then go on to create an online account with BoH. Once this account has been accessed cardholders will be able to pay bills, transfer funds, and otherwise fully manage their card from the comfort of their homes. We have waded through the BoH website and created guides for each of the aforementioned procedures, all of them available just below.
Before interacting with the BoH website please take a minute to read through their online privacy policy.
How to Login
Cardholders will find the login fields available from the BoH homepage. Once you've navigate to this page you will have to enter your e-Bankoh User ID and select go.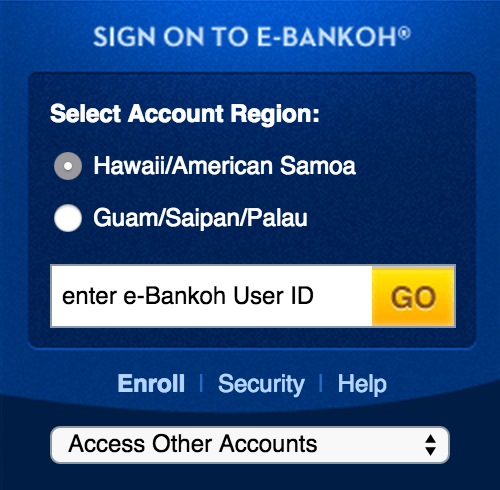 On a subsequent page (picture below) you will have to enter your password and select sign in in order to complete the login process.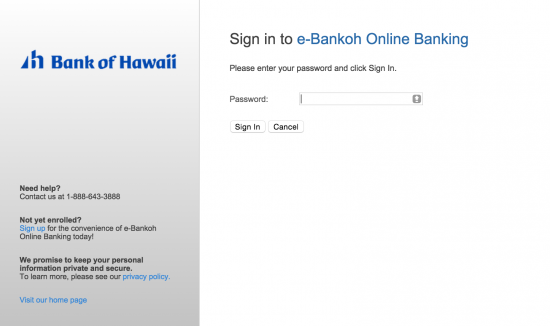 Lost login credentials can be retrieved only by calling BoH at 1 (888) 643-3888.
Activation/Registration
Activation#- 1 (888) 643-3888
New cards must be activate by phone by calling the number listed above. In order to register a new account online please follow the link above and select the enroll link below the login field.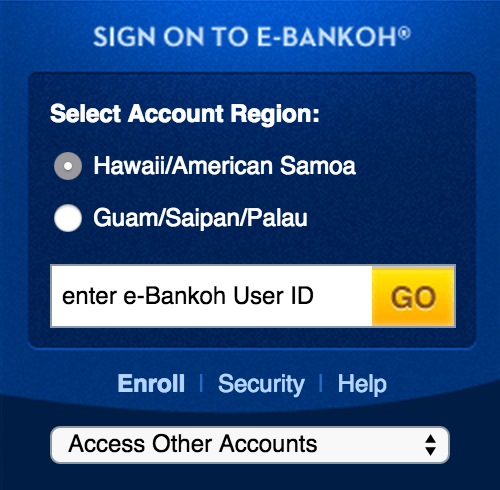 BoH first asks you to gather the information listed below before selecting continue and moving on to the account creation form.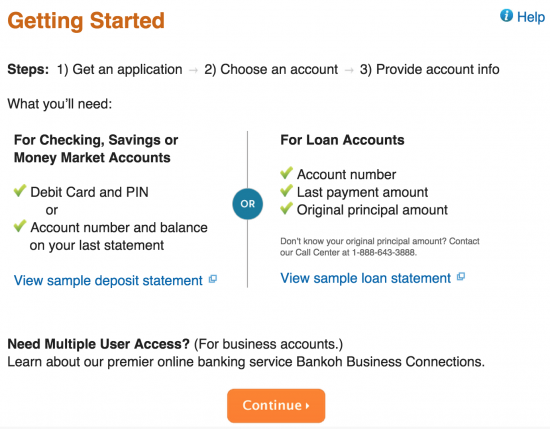 Before accessing the actual form you will need to indicate where you opened your account and what type of customer you are. Select continue once completed.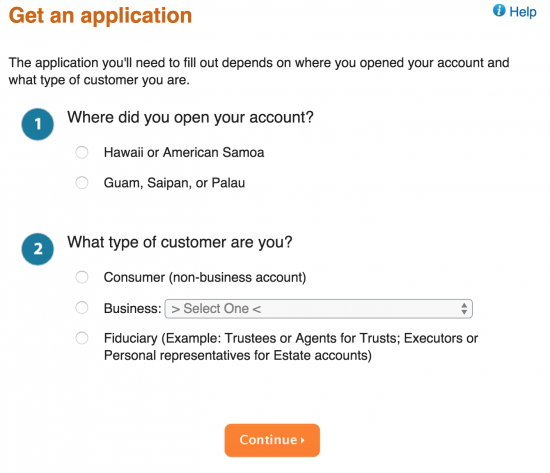 At this point you must select line of credit account and then continue.
You've made it to the actual account creation form! Enter the requisite information to establish your identity for BoH and select continue. On the following pages you will be able create your login credentials and set your account preferences.