Have you applied for a Business Rewards or Business Rewards Plus Credit Card with First American Bank? If the answer is yes, you will need to activate this card, register for an online account with Elan Financial Services (First American Banks card handler) and log into your account. Once account access has been achieved, you will be able to update your personal information, check past statements, make payments and otherwise completely manage your credit card online. Scroll down to review our guide that will inform you of all you need to know to get you on the path to successful credit card management.
It is highly recommended that you read over the privacy policy on Elan Financial Service's website before entering in any information onto their online portal.
How to Login
To access your account, navigate to the EFS homepage and enter in your Personal ID. On a secondary page, you will be able to enter your Id Shield Answer.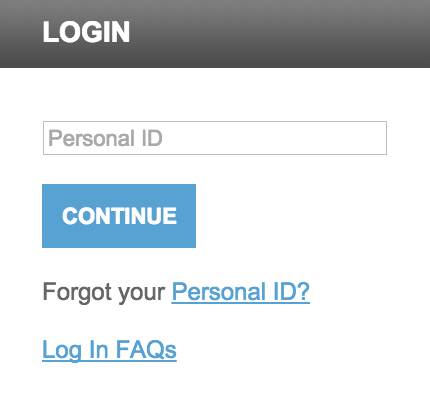 If it applies, choose the Forgot your Personal ID? or Forgot your Answer? to regain your ability to log in. You will be presented with form specific to your circumstance which you must fill out before retrieval is made possible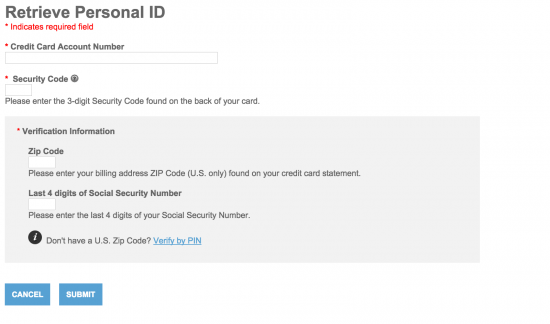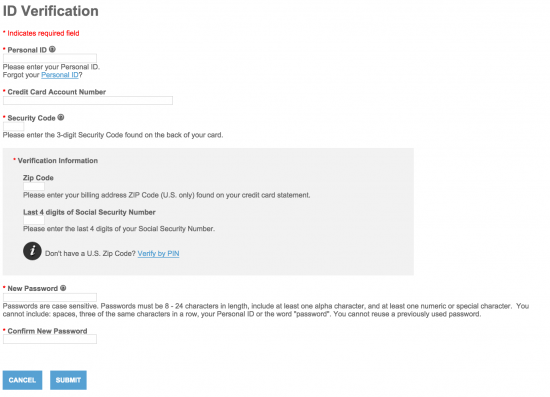 Activation/Registration
Activation #: 1 (800) 558-3424
Once you've received your card in the mail, activate it by calling the number displayed above and speaking to a customer service representative. Select the above link to be taken to the necessary account registration forms. There you will be asked to provide certain pieces of personal information as well as set your security credentials. Once this has been accomplished, you will be on your way to managing your card with your new account with EFS. Congratulations!