If you've found your way here, it means your are considering applying for either First American Bank's Business Bonus Rewards Bonus Rewards PLUS Credit Card. Each card comes with a point per dollar rewards program which offers either a 25% on your accumulated points or 50% if you want to upgrade to the Rewards PLUS option. Both cards come with 6 billing cycles of no APR and a bonus cashback on your first purchase. If you're interested, review our guide below to learn exactly how to acquire such a credit card.
We highly recommend taking a look at the privacy policy before entering in any information onto a website of this nature.
How to Apply
To access the application forms, go to each cards individual card summary page (Bonus, Bonus Plus) and click on the Apply Now link they've provided.


Step 1- Business Information
The following information regarding your business will be required:
Business Name
Business Tax ID
Address
Years at Address
Year Business Founded
Business Phone
Organization Type
Gross Annual Sales
Cash Access ?(Y/N)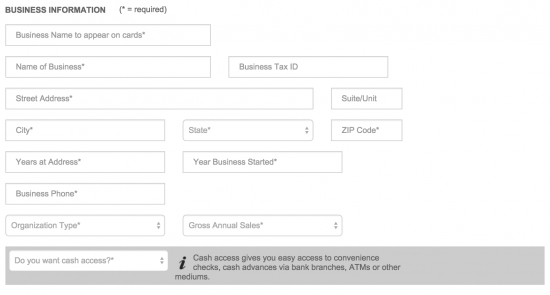 Step 2- Accounts Held
If you have other accounts with this bank, select them here.

Step 3- Business Owner
Here is where you will need to enter in the following information pertaining to the owner of your business:
Owner Type
Full Name
SSN
Phone Number
Annual Income
Email Address
Address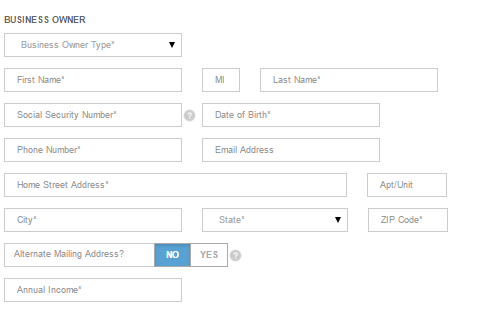 Step 4- Employee Cards
If you'd like to add cards for select employees, select YES, and enter their information in accordingly.

Step 5- Disclosures
Check the terms and conditions of your card before checking off that you agree and submitting your application for review.