So you're considering the Frontier Airlines No Annual Fee World Mastercard and you're not sure whether you want to commit just yet. Here's the deal: this card offers free rewards but has a dangerously high APR. At first glance, the 10 000 introductory bonus points and the lack of annual fee may seem attractive, especially if you frequently fly Frontier Airlines. If your credit score is high (they offer a free check) and your punctual with your payments, you may be able to get away with applying for this credit option. However, the daunting and possible 25.24% annual percentage rate should be enough to make you wary of committing to this credit option (APR is subject to change). Be sure to carefully read through the terms and conditions and weigh your options before continuing on with the application. For information on exactly how to apply for this card, scroll down.
Be sure to read through the Barclaycard privacy policy to ensure that you are aware of what the card issuing bank plans on doing with your personal and financial information.
Requirements
To be eligible for this credit card offer you must be:
At least 18 years of age
A US citizen
In possession of a valid SSN
How to Apply
Step 1- Start of by finding your way to the Flyfrontier card summary page. On this page you will see two card choices; click Apply Now under the No Annual Fee Mastercard option (the one on the right).
Step 2- Submit your general info including your full name, your home address, the duration of your time spent at the address and the status of your residence (rent, own etc.).

Step 3- Supply here, your occupation, the total amount of your annual income and, if applicable, the types of accounts you hold with Barclay bank. You're also given the option to have the card expressed delivered to your address if need be.

Step 4- After the employment info, enter your contact and security info. This will include the following:
Phone number
Email address
Date of birth
Social security number
Mother's maiden name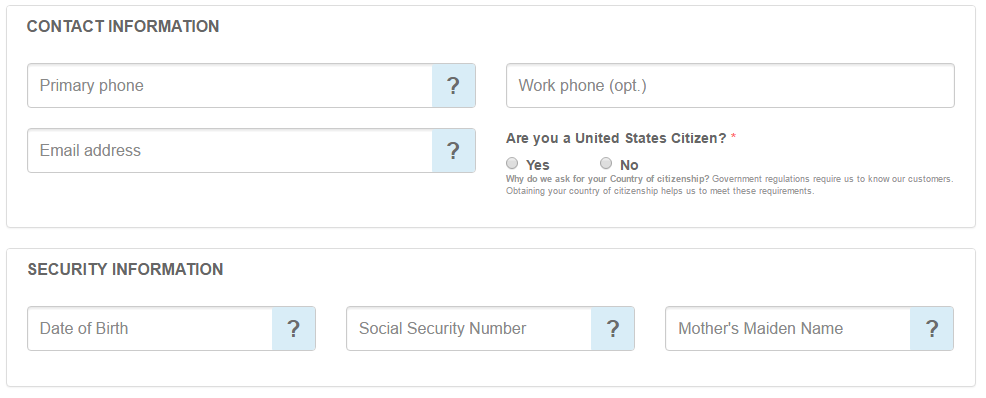 Step 5- If you want to enroll in paperless statements, check both the boxes and review the disclosure. Otherwise, leave this section blank. In the case that you're a member of the Frontier EarlyReturns Program, submit your number into the provided field. Finally, add a balance transfer if necessary.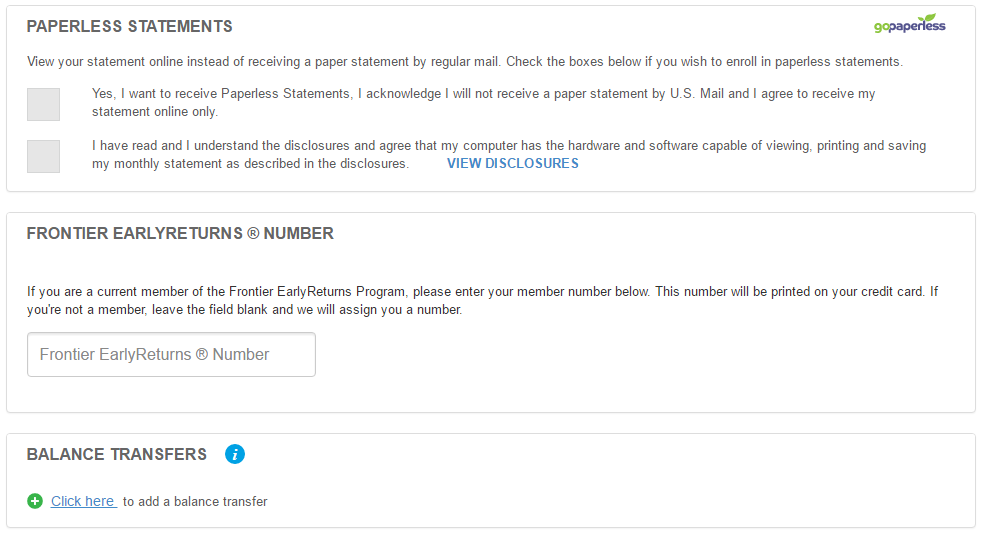 Step 6- Read through the terms and conditions if you haven't done so already to ensure that you have a complete understanding of the provisions applicable to you as a cardholder. When you're ready, and all the above information has been reviewed for accuracy, click Apply.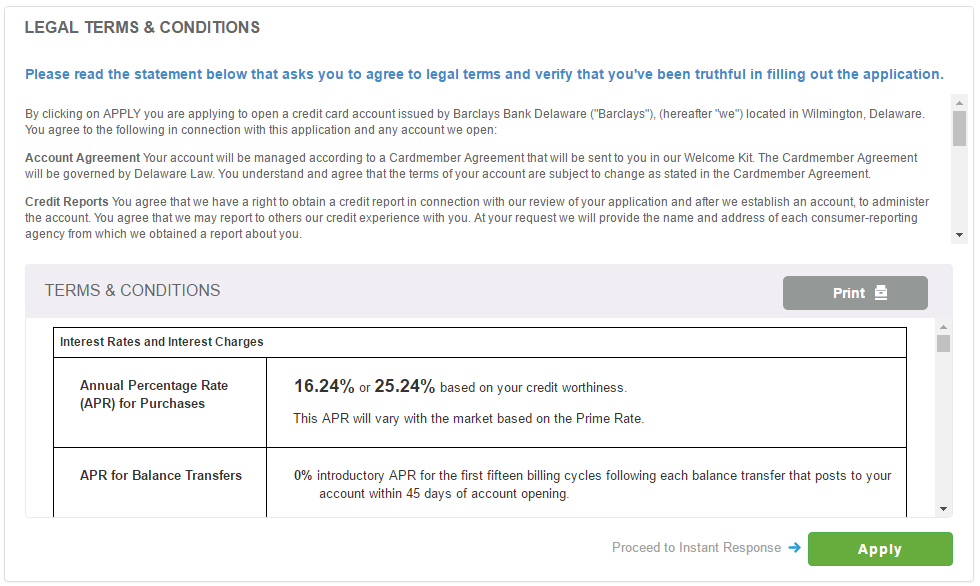 A perk of banking with Barclay Bank is that they supply you with an immediate response as to whether or not your card was accepted. On the page that follows the application forms, you will be notified if you are eligible for this card, and if the results were positive, you will receive a card in the mail within the next couple of weeks. Review our login page for this card to learn what to do when your card arrives. Best of luck!