This webpage has been created specifically for those looking to take advantage of the Frontier Airlines World Mastercard. The below guide will walk through the application guide to give you an idea of what to expect should you choose to commit to this credit option. The Frontier Mastercard was designed to offer frequent flyers a chance to accumulate airmiles on their card to be applied to future flights. Cardholders can expect 2 miles per dollar spent on FlyFrontier website and 1 mile per dollar spent on every other purchase. One can also accumulate 40000 points when the card is used to make $500 worth in purchases within the first 90 days. These rewards in addition to the few other perks may be enough to sell this card. That being said, this card is only recommended for those with a superb credit score as the variable rate starts at around 16% APR and it skyrockets to 25.24% should your creditworthiness be deemed inadequate (APR is subject to change). Overall, if you frequently fly with this airline and you are willing to shell out $69 a year while risking a potentially high annual percentage rate, by all means, scroll down to the guide below to get a head start on your application.
Before we begin, give the Barclaycard (the card issuing bank) privacy policy a once over to ensure that you are comfortable with how they plan on using your personal and financial info.
Requirements
To be eligible for this credit card offer you must be:
At least 18 years of age
A US citizen
In possession of a valid SSN
How to Apply
Step 1- To begin your application, navigate to this webpage. Of the two options, click the Apply Now link for the standard Frontier World Mastercard (the one on the left).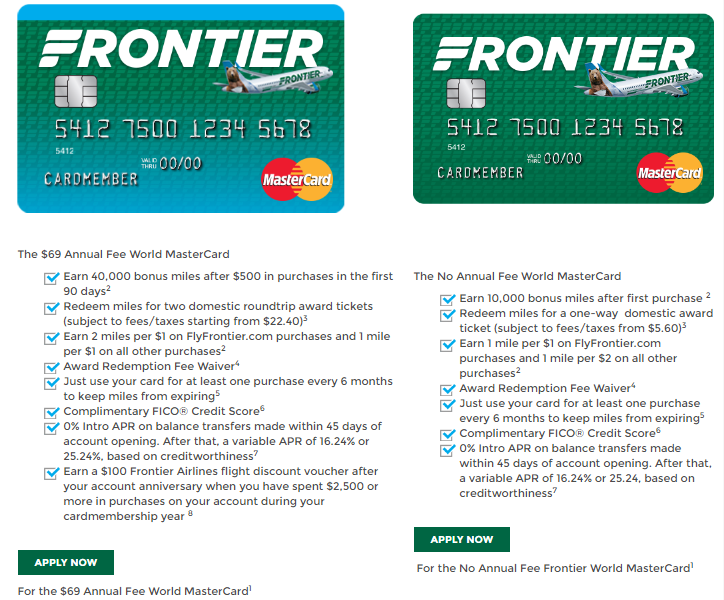 Step 2- On the application page, start by submitting your general info such as your full name, home address, the duration of your time spent at said address and the status of your residence.

Step 3- Under Employment and Financial Information, supply your occupation, total annual income, and, optionally, your account info (whether you have a checking or savings account. Below this you can indicate whether you want the card express delivered or not.

Step 4- Enter next, your contact info (phone and email) and your security information (birthday, SSN, mother's maiden name).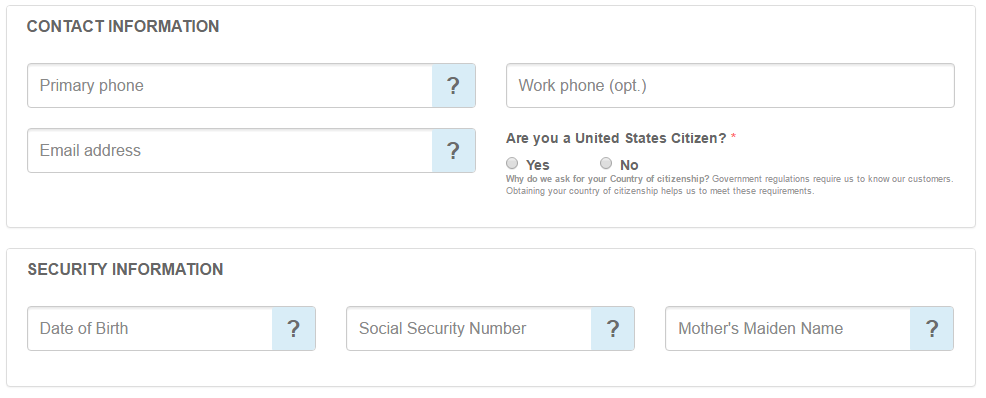 Step 5- You have the option of enrolling in paperless statements. To agree, check both applicable boxes and, if you wish, review the disclosures linked below them. If you are a member of the Frontier EarlyReturns Program, provide your Frontier EarlyReturns number in the provided field. You can also, at this juncture, add a balance transfer if you so wish. Otherwise, skip this step.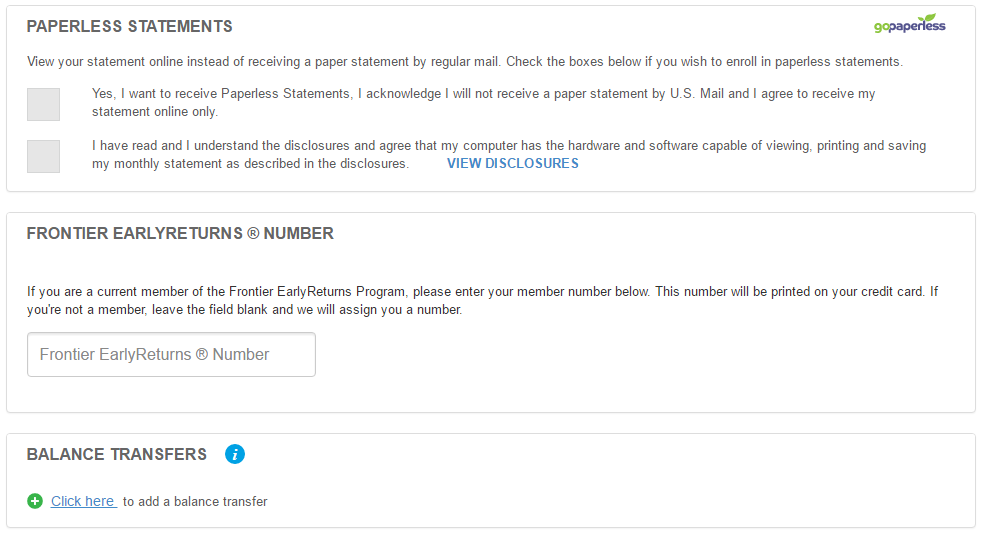 Step 6- Be sure to review the terms and conditions to ensure that you are fully aware of the consequences and benefits of applying for this Mastercard. When ready, click Apply.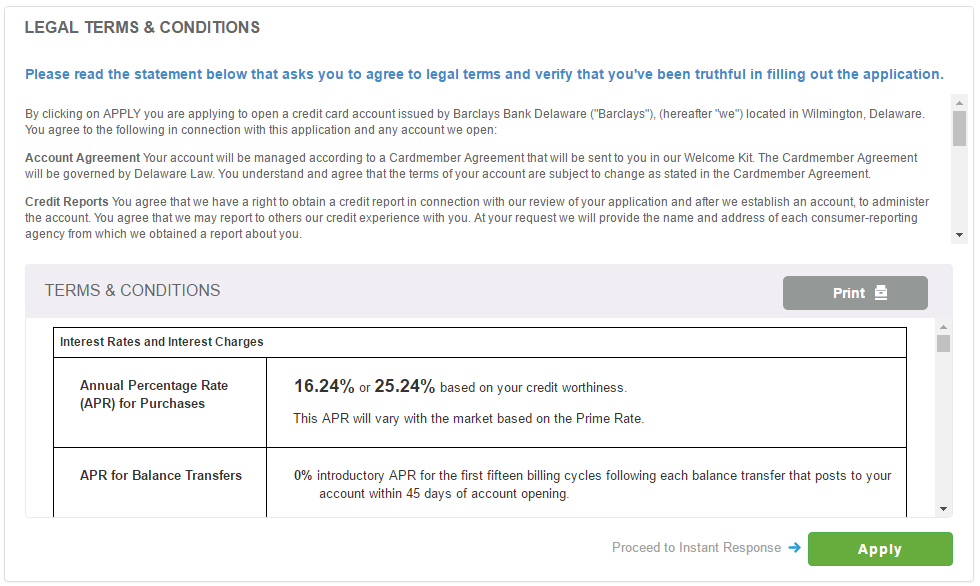 The benefit of the Barclaycard applications is they give you an immediate response in regards to acceptance. The following page will hopefully say that your card was accepted and it will therefore be sent to your home address within the next couple of weeks. We hope this tutorial has proven helpful and we wish you the best of luck.