Frequent guests at hotels falling under the Hilton umbrella may be interested in the Amex-powered Hilton HHonors Amex Credit Card. The card boasts good earning potential with a 6x points per $1 spent on anything Hilton and lesser rewards on more normal purchases, as well as the standard Amex APRs. Enticed? Read further to find our official application guide designed to facilitate the application process.
Read over the Amex Online Privacy Policy to make sure that they are treating your information with respect once it's been submitted to their online forms.
How to Apply
You can access the secure application form from the card summary page, a page that details the rewards structure of the card. Access the application by selecting the blue apply now link.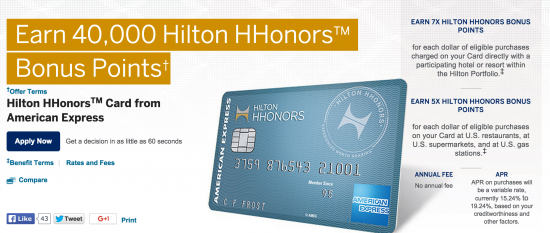 Step 1- Personal Information
Having accessed the form you will now have to fill it in, obviously. Enter the following pieces of personal information into the provided fields:
Full name
Name on card
Email address
SSN
Date of birth
Phone number
Home address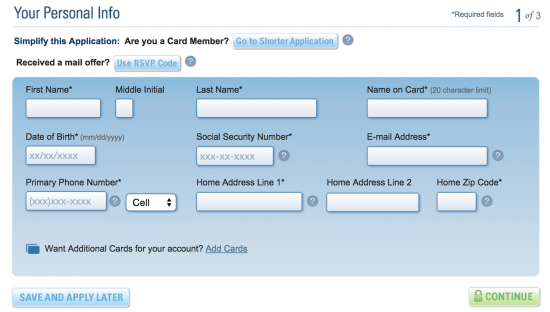 You may add additional cardholders at this point, should you want to.
Step 2- Financial Information
Enter the following financial data here:
Employer name
Employer city/state
Employer phone number
Income source
Total annual income
Bank accounts held
Housing status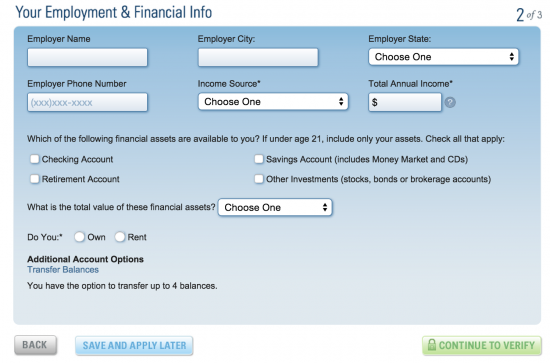 At this juncture you may perform a balance transfer if you would like to. Up to 4 may be performed.
Step 3- Terms and Conditions
We have hosted the terms and conditions here for your convenience. Read through them and, if they are up to your standards, submit the application and prepare yourself for your next Hilton stay.