Card-carrying members of the MIT Federal Credit Union are able to view and make changes to their MIT Alumni Visa Rewards Credit Card account anytime, anywhere internet access is available. MIT Federal Credit Union provides a secure online banking portal designed to make your financial life a whole lot easier. From this portal you'll be able to access your transaction history, transfer funds, make payments, deposit checks and much more. Most of you probably have experience using online banking services through another bank or credit union, but some of you may not. If you find this process confusing, follow the instructions below to activate your MIT Alumni Visa Rewards Credit Card and enroll for an online banking account.
Read through MIT Federal Credit Union's privacy policy before supplying any of your personal or financial information.
How to Login
To log into your account you'll have to navigate to the MIT Federal Credit Union homepage. On the left is the e-Branch Login box where you enter your Username and Password. Click LOG IN to gain access to your online banking account.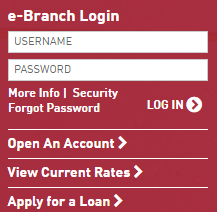 If you can't remember your password, click on the link labeled Forgot Password and you'll be redirected to a page similar to the window shown below. Enter your phone number and Username and click on Send me a new password. A temporary password will be sent to you, at which point you can regain access to your online account.
Activation/Registration
Activation #: 1 (888) 681-8661
Upon receiving your new MIT Alumni Visa Rewards Credit Card, you'll find it most judicious to activate it before usage. Call the number we have provided above to activate your card. After the activation process is complete, it's time to enroll for an MIT Federal Credit Union online banking account so you can take advantage of their wide range of online services. To enroll for such an account, click on the Secure Registration link above. Read through the online account application intro and click Continue.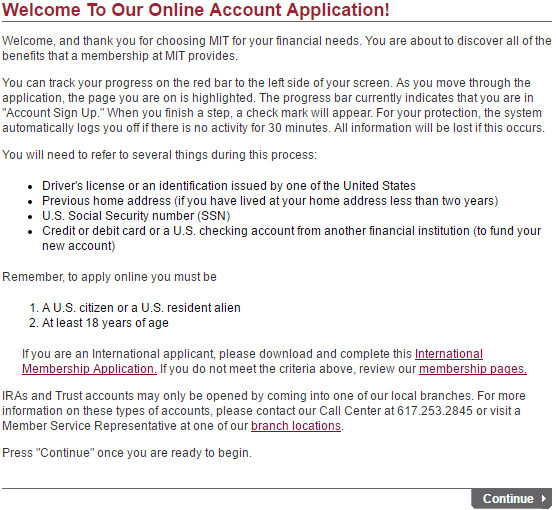 Select the option that applies to you in order to confirm your eligibility.

At this juncture you are asked to choose which accounts interest you. Select the ones that suit your needs and click Continue.
You are given additional options for your account. Select the ones that apply to you before clicking Continue.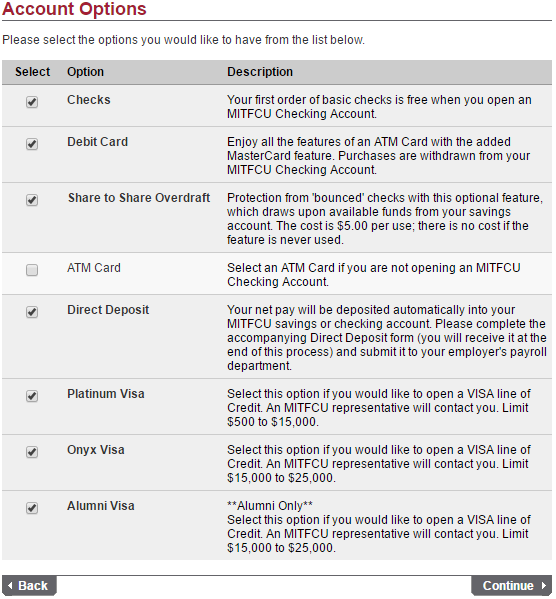 It's important you read through the disclosures and agreements before selecting I confirm and I agree and clicking Continue.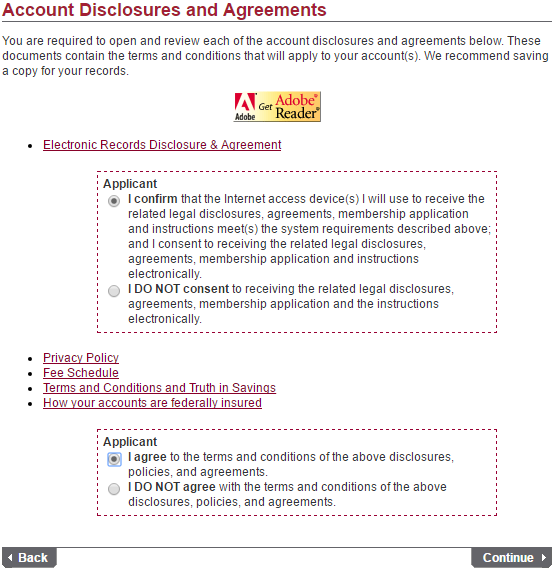 At this point you will have to provide personal information and your home address.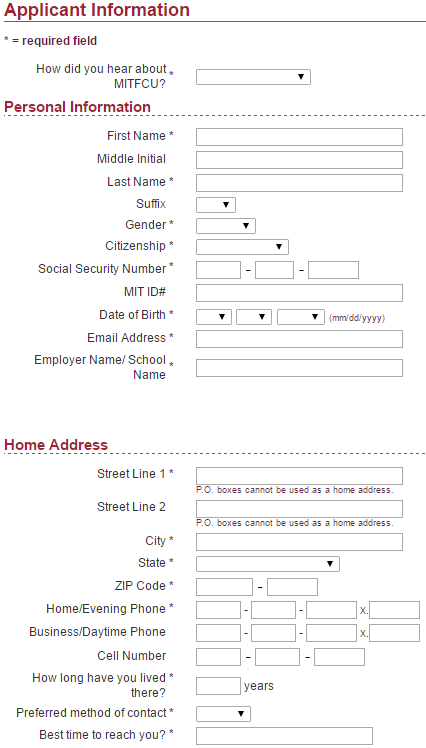 Alternate addresses are required if your mailing address is different than the home address you provided. If you have lived at your current address for less than two years, provide a previous address.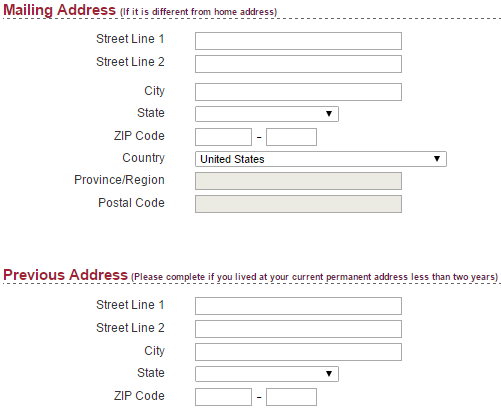 Next you have to provide valid identification before clicking Continue. You will be asked to review the information you provided before being approved for an online banking account.