The Upromise Mastercard Credit Card, offered by SallieMae, the corporate juggernaut that helped to bring down the world economy in 2008 with risky subprime mortgages and who is responsible for countless student debt catastrophes, might possibly be a good option for future college students looking to stash some money away before going to school. Though the rewards program, including a 5% cash back on some purchases, truly is higher than most, I have doubts as to whether spending money for a meagre 5% back is truly the wisest way to save for college. I imagine you would be better off simply saving money by cutting back on spending. Regardless, should you choose to feed into this destructive system by applying for one of these credit cards, we have laid out a step-by-step tutorial to make the process easier, god help us.
Before beginning the application be aware that Barclaycard, the company powering this particular card, may take certain liberties with your personal and financial information. For a full disclosure of their practices please read through their privacy policy.
Requirements
Before applying ensure that you meet the following criteria:
Be at least 18 years of age
Have a valid US mailing address (no PO boxes)
Have a valid Social Security number
How to Apply
The application page, secured by Barclaycard, is available from this page. You will need to click 'Apply Now' in order to be successfully redirected.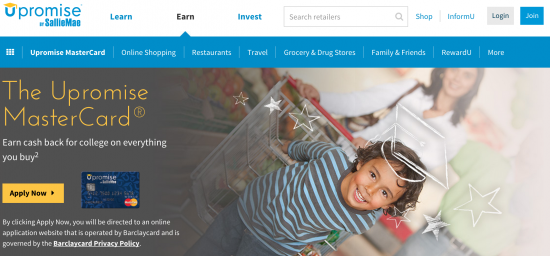 Step 1- General Information
Once you've found the application page you will be asked, first, to submit some basic personal information, including the following:
Full name
US address
Duration at current address
Residence status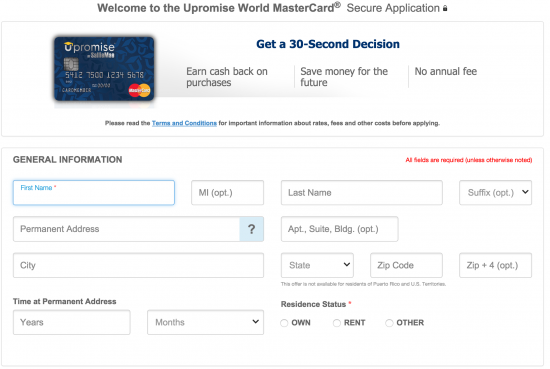 Step 2- Employment and Financial Information
In order for Barclaycard to properly evaluate your creditworthiness you will need to enter your annual income, occupation, and bank account status in the provided fields.

Step 3- Contact Information
You will need to provide at least one phone number and a functioning email address at this point in the application. These are needed ostensibly so that Barclaycard can contact you in regards to your account, but they also reserve the right to call or email with promotional offers and other solicitations.

Step 4- Security Information
Please enter your Social Security number, mother's maiden name, and birthdate into the secure fields provided.
Step 5- Paperless Statements
Should you choose to enrol in paperless billing please review the terms and conditions first.

Step 6- Balance Transfers
Barclaycard offers a service by which one can transfer an existing balance, present on any major credit card, up to $20,000, onto the new card. This is an optional step, but if you choose to go through with it simply enter the credit card information and the desired amount to transfer. Be aware there is a fee associated with this action. Review the terms and conditions for further detail.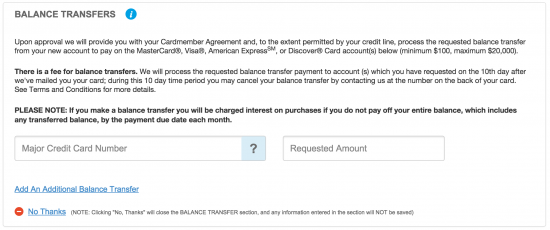 Step 7- Legal Terms and Conditions
Review the terms and conditions before officially submitting your application. Happy studies!