Although Lowe's Home Improvement offers two in-house brand credit cards for frequent shoppers, American Express offers a third card geared more towards businesses, the Lowe's Business Rewards Credit Card. The rewards are good (a 3%-2%-1% split on cash-back) and there is no annual fee. Pair this with the favorable APR (if you have good credit) and you're looking at a very appealing card, should you be in a line of work that utilizes Lowe's services frequently. If you would like to apply, simply scroll down to find our easy-to-follow application guide.
Applicants are encouraged to review the Amex Online Privacy Policy in order to make sure their information is being properly protected once submitted to Amex.
Requirements
You must:
Be a US resident (have a valid US street address)
Have a valid US SSN
Be at least 18 years of age
How to Apply
You will find the link to the secure application form available from the Amex card summary page (shown below) which houses some basic information about the card. In order to access the application select the orange apply link.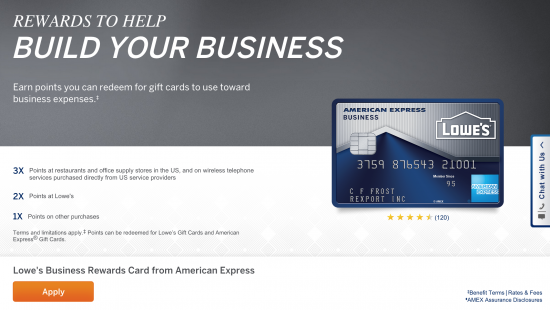 Step 1- Business Information
Enter the following information regarding your business here:
Email address
Business name
Business address
Business phone number
Industry type
Company structure
Years in business
Number of employees
Annual revenue
Federal tax ID
Role in company
Estimated monthly spend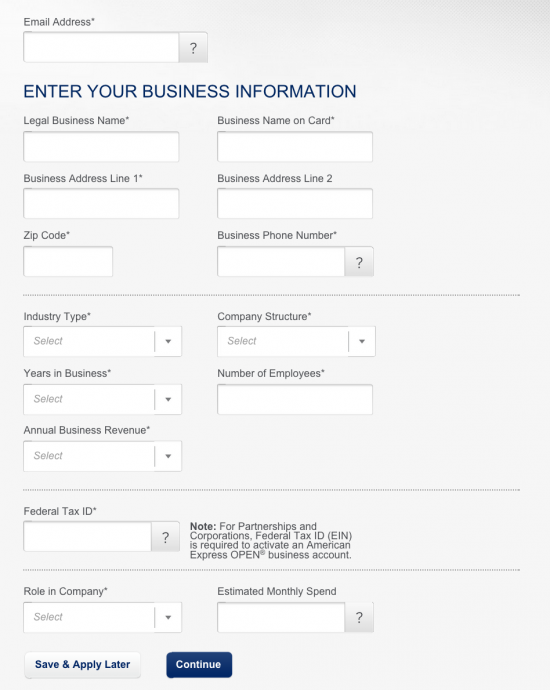 Select continue to continue on.
Step 2- Personal Information
Enter the following personal information here:
Name
Address
Phone number
SSN
Date of Birth
Annual income
Billing address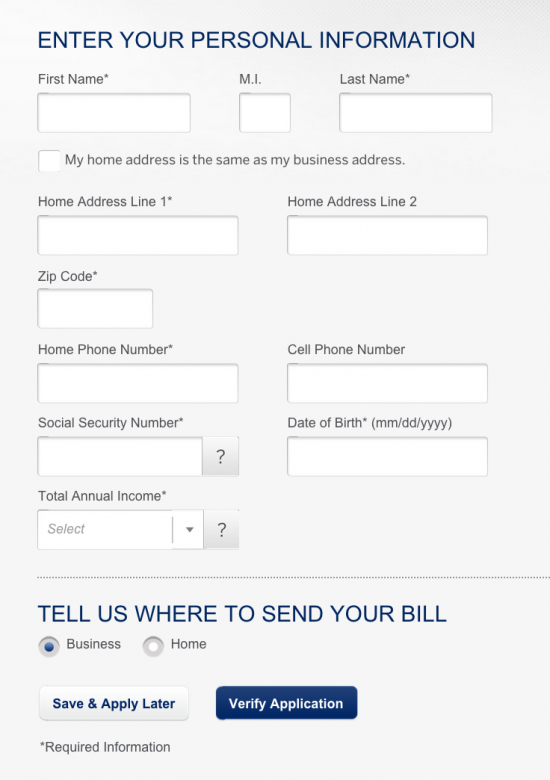 Review the terms and conditions here before submitting.